Patagonia Parka Uses Expanded Polyethylene and Coastal Waste Plastics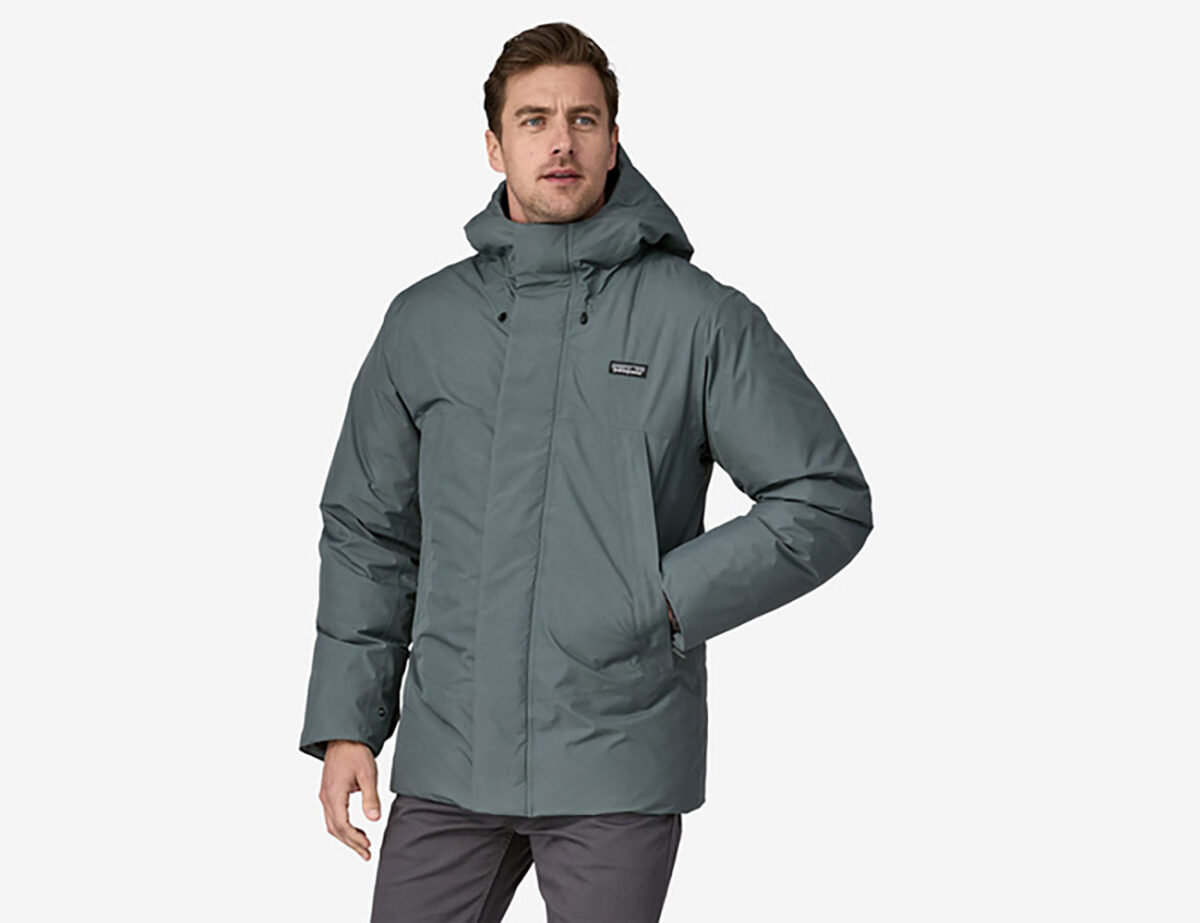 Gore's expanded polyethylene membrane and Bionic's recycled plastics give the StormShadow parka performance and sustainability.
Eco-minded outdoor apparel company Patagonia Inc. has partnered with two materials firms to produce one of its warmest parkas yet –– the StormShadow –– using high-performance textiles made from recycled coastal and marine plastic. Patagonia leveraged W.L. Gore & Associates' development two years ago of expanded polyethylene (ePE) and married it with efforts by New York-based materials engineering company Bionic, which supplies consumer and industrial markets with fully traceable, high-grade textiles and polymers made with coastal and marine plastic it gathers in Costa Rica.
Gore Associates say they used their experience with expanded polytetrafluoroethylene (ePTFE) to create an innovative membrane based on ePE. The company has applied its material science knowledge to manipulate polyethylene into a highly porous, strong polymer scaffold suitable for high-performance, durable waterproof apparel. The result is ePE, a light, thin and strong microporous material. Combining expanded polyethylene with polyurethane (PU) further exploits its outstanding characteristics. Doing so creates a waterproof, windproof, and breathable membrane with a lower environmental footprint.
Using recycled plastics from Costa Rica
Based in Ventura, Calif., 50-year-old Patagonia has been working for the past three years with Newark, Del.-based Gore, and with Bionic on this project. Gore –– known for its Gore-Tex brand of fabrics –– also invested in Bionic's plastic recovery and sorting facility in Cóbano, Costa Rica. That facility collects plastic waste so it does not end up in the ocean. It then turns the sorted plastic waste into materials used partially in the textile component of the new, two-layer Gore-Tex laminate made with recycled Bionic textile.
Gore has also provided investment, material science and supply-chain knowledge to Bionic. It has helped to create what it calls "a robust, scalable supply chain," as well as local recycling infrastructure in the Costa Rican communities.
Avoiding the use of PFCs
The durably waterproof, windproof, breathable Gore-Tex fabric used in the StormShadow parka features a textile component made of 50 percent material from Bionic's operations in Costa Rican coastal communities. It also makes the new, two-layer laminate without perfluorochemicals (PFCs), using non-fluorinated materials. In addition to Gore's ePE membrane, it features a well-proven, durable waterproof repellent (DWR) treatment.
"We are so proud and excited to finally reveal the result of years of hard work and collaboration," said Mark Little, global product director of Men's Life Outdoors for Patagonia. "This product could only be made possible by all parties coming together and bringing their respective expertise and resources to the table to pursue a shared goal of turning waste into opportunity."
Gore's highly sustainable ePE membrane
Gore says its new ePE membrane comes with a range of sustainability attributes. It has been engineered for durable performance to provide a long product life.
"With its billions of tiny holes allowing vapor to pass through, this microporous polymer redefines the strength-to-weight ratio to create extremely lightweight and thin composites that are still mechanically robust, but allow for reduced material usage, contributing to improved resource efficiency."
As measured by the Higg Materials Sustainability Index (MSI), the ePE raw material and its consequently low membrane mass together result in a carbon footprint lower than equivalent ePTFE membranes.
Gore says the development of its materials is just the starting point to building integrated and highly functioning systems. It then can bond the membrane to textiles –– such as backer or face textiles –– to form a Gore-Tex laminate. "The laminate is used by our brand partners to create finished products including footwear, gloves, and garments that are backed by our 'Guaranteed to Keep You Dry' promise."
Bionic co-founder Tim Coombs said: "We believe in the power of working together, and this launch epitomizes that belief as it represents years of close collaboration with Gore, the development of novel processing techniques, and the creation of an entirely new and traceable supply chain."
Patagonia is selling the jacket now for $899.