FDA Accepts Recycled LLDPE Resin for Food-Contact Use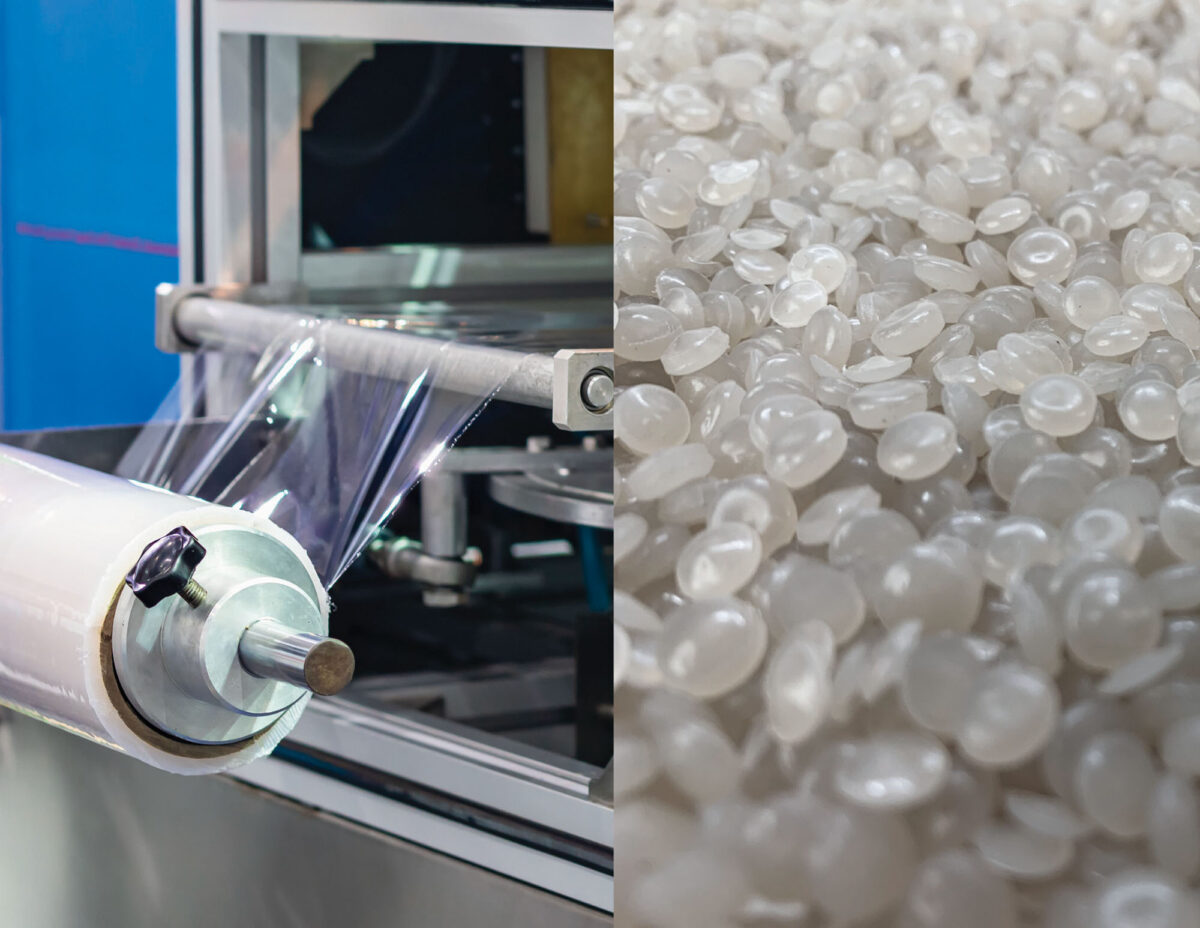 Revolution Co. gets Letter of No Objection for grade made from PCR stretch film
Recycled plastics are making steady gains in major end-use markets. The latest example came on Oct. 26 when Revolution Co., of Little Rock, Ark., said it received a Letter of No Objection (LNO) from the U.S. Food and Drug Administration for use of resin made from post-consumer recycled (PCR) linear low density polyethylene film in food-contact applications.
The LNO means that the resin, made by Revolution from PCR stretch film in a proprietary recycling process, can be used at content levels of up to 100 percent in packaging for dry and wet, raw and processed foods. The foods include those containing fats and oil, as well as for dairy, beverages, aqueous products and dry solids for hot/boiling, frozen, refrigerated and room temperature use. Revolution calls this the broadest Conditions of Use in the industry for PCR LLDPE.
Revolution has a circular approach to recycling and plastics manufacturing. The company collects more than 300 million pounds of plastics waste every year and recycles it into sustainable products like trash can liners, reusable carryout bags, stretch film and construction films, and packaging, as well as low density PE and LLDPE resins.
Revolution Develops Recyclate for Food Packaging
The LNO is the latest development in Revolution's work to bring recycled materials to food packaging. The food grade-quality PCR LLDPE resin comes from the company's Sustainable Loop mechanical recycling process, which received a LNO in 2021 for white PCR LLDPE processed from agricultural polytube. Both clear and white grades of PCR LLDPE offer converters and brand owners a viable recycled option for flexible film food packaging such as stand-up pouches and frozen food bags.
With brand owners and retailers looking to reduce carbon emissions and achieve ESG (environmental, social and governance) goals to meet demands for sustainability from consumers and regulators, these materials can create sustainable solutions that help meet targets outlined by consortia like the U.S. Plastics Pact in its Roadmap to 2025. Revolution, which joined the Plastics Pact in 2020, shares the organization's goal of making all plastics packaging reusable, recyclable or compostable by 2025.
Earlier this year, Revolution partnered with Charter Next Generation (CNG), a Chicago-based producer of specialty films for packaging and other markets, to facilitate the introduction of food-grade PCR LLDPE into its product portfolio. CNG, along with other majors like Pregis, Berry Global and SEE (formerly Sealed Air), offers Revolution's line of PCR resins in flexible films. The addition of clear food-grade PCR LLDPE will expand options for recycled packaging, CNG states.
Processor Gains ISCC PLUS Certification
CNG is also focused on sustainability. On Oct. 25, the company announced that its Milton, Wis., plant, one of 14 at 10 locations, received International Sustainability and Carbon Certificate (ISCC) PLUS certification. Granted through SCS Global Services, the certification attests to CNG's compliance with ISCC PLUS standards.
ISCC PLUS certification plays an important role in development of the circular economy by ensuring the traceability of advanced and chemically recycled plastics along a supply chain in compliance with ISCC PLUS standards.