IDSA Bestows Coveted Design Awards on Innovative Products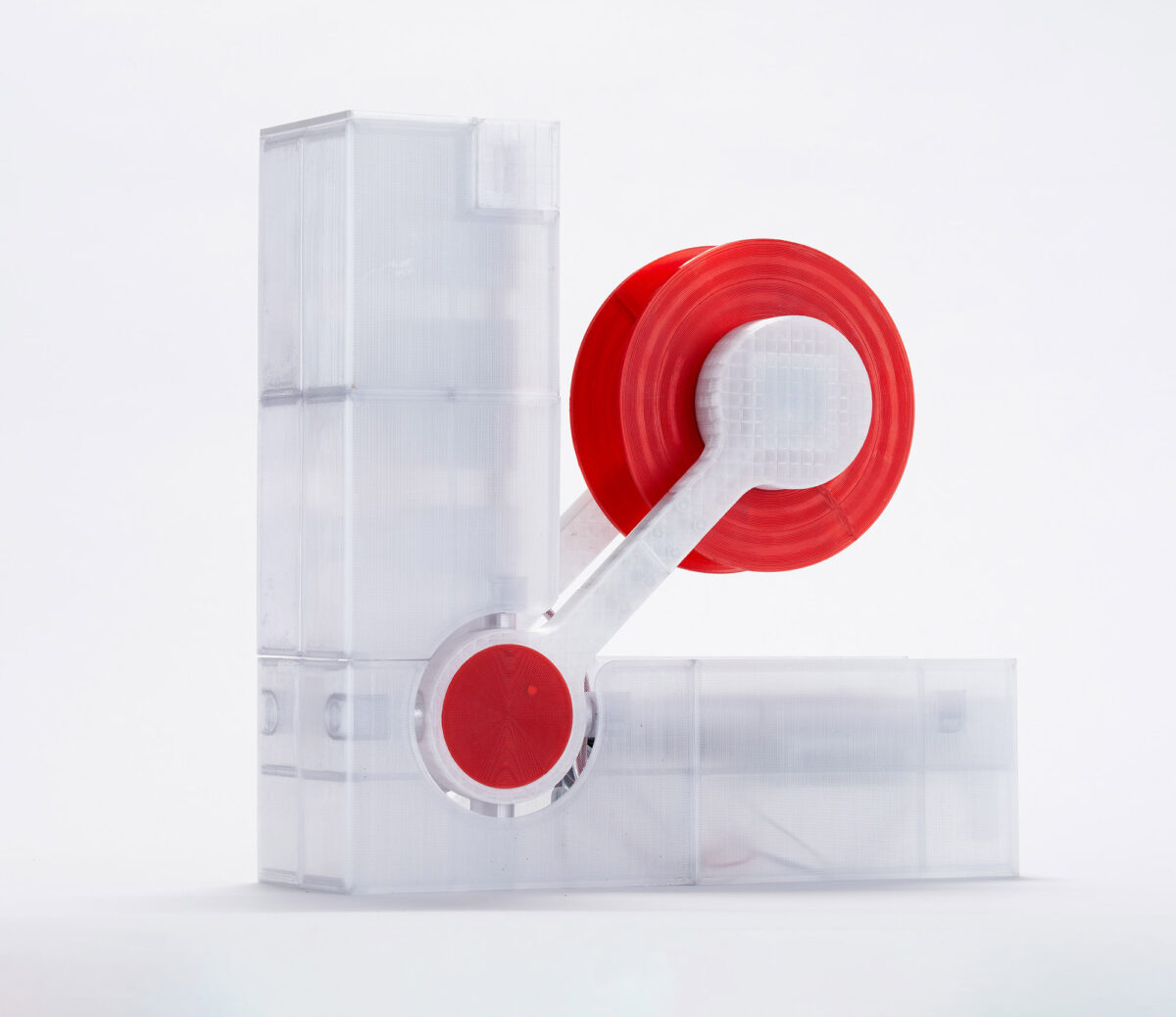 Top honors go to Polyformer, a homemade machine that turns PET bottles into 3D filaments
IDEA 2023: Part one of a series


The Industrial Designers Society of America has been celebrating the intersection of design, creativity, innovation and execution for 43 years in the form of its IDEA competition—the International Design Excellence Awards. This year's contest saw 43 expert jurors select 159 winners from more than 2,000 entries submitted by participants in 32 countries and regions. This included 28 Gold, 55 Silver and 76 Bronze awards.
As it has in each of the past several years, Plastics Engineering is recognizing some of the winning entries for which plastics and polymers play an important role. This first in a planned series of articles acknowledges the top award winners, as presented at a gala ceremony on Aug. 23 in New York as part of IDSA's annual International Design Conference.
IDSA Reveals Winners of Its Top Four Awards
The Curator's Choice Award, selected by Mark Greuther, curator of the Henry Ford Museum of American Innovation in Dearborn, Mich., and a long-time supporting partner of IDEA, is the Arable Mark 3, a multifunctional crop sensor. The People's Choice Honor goes to the Verily Retinal Camera, an ophthalmic camera used to take digital photos of the human eye, including the retina. More on those two winners in a future story.
For only the second time ever, a student entry, Polyformer, captured two of the top four honors: Best in Showand the Jury Chair's Choice. It also earned a Gold IDEA.
Its creator, Reiten Cheng, describes it as an open-source, 3D-printed machine that recycles PET water bottles into filaments for 3D printers. "It's a cheap and compact solution for creating filament," explains Cheng, who graduated a year ago as a product design major from ArtCenter College of Design (ACCD) in Pasadena, Calif.
Cheng said his interest in plastics waste management led to this effort. "I started experimenting with the idea of decentralized recycling through a collective community effort, and thus the birth of Polyformer." He had heard of people attempting to crush plastics waste and remelt it into filament for use on 3D printers. But that technique involves complicated processes and machinery with currently no easy way to simplify it.
Repurposing Water Bottles for a Second Life
Cheng discovered that by slicing PET water bottles into consistently long ribbons and then feeding those ribbons into a repurposed 3D printer hot end, the ribbon could be thermoformed into filaments that could then be used in 3D printing manufacture.
"I saw great potential in his project, and I wanted to take it further. It was clear at the beginning that I believed industrial design was beyond just making products look beautiful."
He said he invested four months of development into the birth of Polyformer. He even printed the entire machine using recycled PET bottles, which gives a nice, translucent look to it.
Cheng designed Polyformer to be built with mostly 3D-printed parts and easily obtainable components commonly found on 3D printers. Most makers can build it themselves, he says. The modular architecture allows users to swap out parts easily and modify the machine to their liking. (See Cheng's video on the process.)
By using a slicing tool built with stacked bearings to cut the water bottle into a long and consistent ribbon, the user can feed the ribbon into the repurposed hot end. His device thermoforms the ribbon into a 1.75mm filament as it goes through the brass nozzle with the corresponding hole size. The user can then mount one end of the filament on the red motorized spool to automate the process. See details on how to build your own Polyformer at https://discord.com/invite/sPX745cn4s.
An Open-Source Example to Others
Shujan Bertrand, who headed this year's IDEA jury, selected Cheng's entry as her Jury Chair's Choice winner. A California-born Korean-American, Bertrand is the founder and CEO of Aplat, a San Francisco-based zero-waste designer and manufacturer of sustainable soft goods, and director of the Industrial Design Department at the California College of the Arts in San Francisco. An ACCD alumna, she said she admired Cheng's open-source approach. Bertrand acknowledged that he didn't create the original concept but took it and built upon it effectively.
"It serves as an example to designers and to communities to strive for a more circular economy. He is using waste as a resource," she commented. Cheng delivered a thorough IDEA submission, Bertrand added. "We judged the story that this designer was telling."
"The end goal with Polyformer," said Cheng, "was never to simply make bottles into filaments. I would like to think of Polyformer as a premature manifestation of decentralized manufacturing and recycling. But I think it has the potential to grow into something bigger as we continue developing it."
Two faculty members at ArtCenter also praised his efforts and results.
"After he graduated," noted Jeffrey B. Jones, an ACCD associate professor, "Reiten built up a community of 4,000 Polyformer users, encouraging people to participate in giving feedback, testing and contributing to the project. Reiten impressed us with his ability to engineer the product both mechanically and electrically, so it really worked, while utilizing his design skills, thorough knowledge of 3D printing and open-source projects to produce a product that's beautiful, easy to use and easy to distribute. Reiten's project is a great example of the power designers have to solve real-world environmental issues while empowering people who have fewer resources."
Leonard Wozniak, another ACCD associate professor involved with Cheng's work, added: "I believe it is most noteworthy that Reiten made the selfless decision to open source the design, on his own accord. Open source is key to its proliferation. Proliferation is the whole point. Scalable problems require scalable solutions.
"I also believe," said Wozniak, "we have a responsibility to recognize Reiten's effort and his thinking however possible. Imagine if IDEA, IDSA, Plastics Engineering and others could use their influence to advocate for a Polyformer in every industrial design and engineering shop."
---
For additional design perspective, see the introductory column in this series, published Aug. 21, about the importance of design.