Nissin Foods Drops Polystyrene for its Iconic Ramen Noodles Cup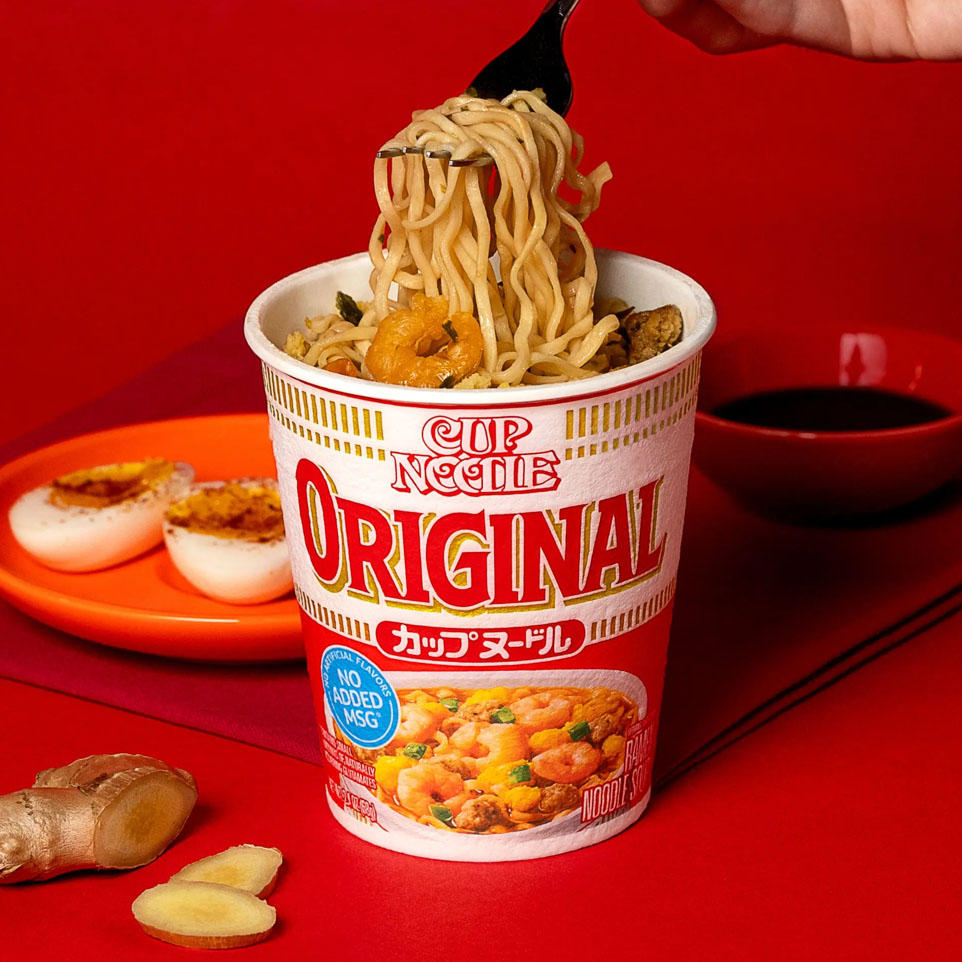 Japanese food maker also investing $228 million in new S.C. plant
Nissin Foods USA will soon dump the iconic expanded polystyrene foam cup it has been using for its on-the-go ramen noodles for a half-century and replace it with a new, microwaveable paper cup design that will no longer require boiling water.
Separately, the company, a subsidiary of Tokyo-based Nissin Food Holdings Co. Ltd., said Nov. 13 it plans to spend $228 million to expand its U.S. manufacturing capability by building a big facility in Greenville County, S.C. Nissin currently has two U.S. plants, in Gardena, Calif., and Lancaster, Pa.
Recycled fiber used in new packaging
As for its ramen Cup Noodles ­­–– a staple of college kids for decades –– the new packaging will feature a cup with 40 percent recycled fiber, no plastic wrap, and a sleeve made with 100 percent recycled paper. The new packaging is polystyrene-free, removing the use of this plastic from the entire company portfolio.
Nissin partnered with Atlanta-based Graphic Packaging International LLC to develop the fiber cup design, and that company will produce the majority of that product line.
The Packaging Dive quoted Linda Chung, Nissin Foods USA's vice president of corporate communications, as saying: "The polystyrene cup has always been [an] opportunity for improvement." She said the switch required "lots of work — lots of research, testing with consumers, with finding the right suppliers to do this. It did take several years before this became a reality."
Change part of a broader environmental push
Nissin plans to introduce the new packaging across all flavors of the product in the U.S. beginning in early 2024, said Michael Price, president and CEO of Nissin Foods USA.
He added that the company's transition to a paper cup "signifies a deep-seated commitment to sustainability, aligning with the company's Earth Food Challenge 2030." Through this global initiative, Nissin Foods aims to minimize CO2 emissions by 30 percent by 2030 and reach carbon neutrality by 2050.
Specifically, the challenge focuses on the issues of limited resources and climate change. To address the challenge of limited resources, it aims to "source sustainably," "conserve natural resources" and "create a world without waste." The group is setting targets for each of these themes and will strive to effectively use resources through sustainable procurement, waste reduction and other means.
To address the issue of climate change, it said it aims to "manufacture with green electricity," "develop with green ingredients" and "complete with green packaging" and has set CO2 reduction targets for this challenge.
Huge S.C. plant due to launch in 2025
As for its pending U.S. expansion, Nissin Foods said it expects to begin construction next month. The plant, which will cover more than 640,000 square feet, is  due to be operational in August 2025, and create more than 300 new jobs.
This past April, Nissin completed a multimillion-dollar investment in its Lancaster manufacturing facility. It said that with nearly 60 percent of Nissin Foods' product production coming from the 550-employee Pennsylvania facility, the new manufacturing investments for its premium products have increased output by 15 percent.
Revolutionizing an industry
Momofuku Ando, who invented the first instant ramen noodle in Japan, founded Nissin Foods in 1958, inspired by his belief that "peace will come to the world when there is enough food."
In 1972, Nissin Foods USA opened its first plant in Gardena, introducing ramen noodles to American consumers. In 1971, it launched Cup Noodle in Japan and then introduced it as Cup Noodles in the U.S. in 1973.  The company claims to have revolutionized the industry by creating a product that could package, prepare, and serve noodles all in one.