Evolve Launches 3D-printed Parts Production Service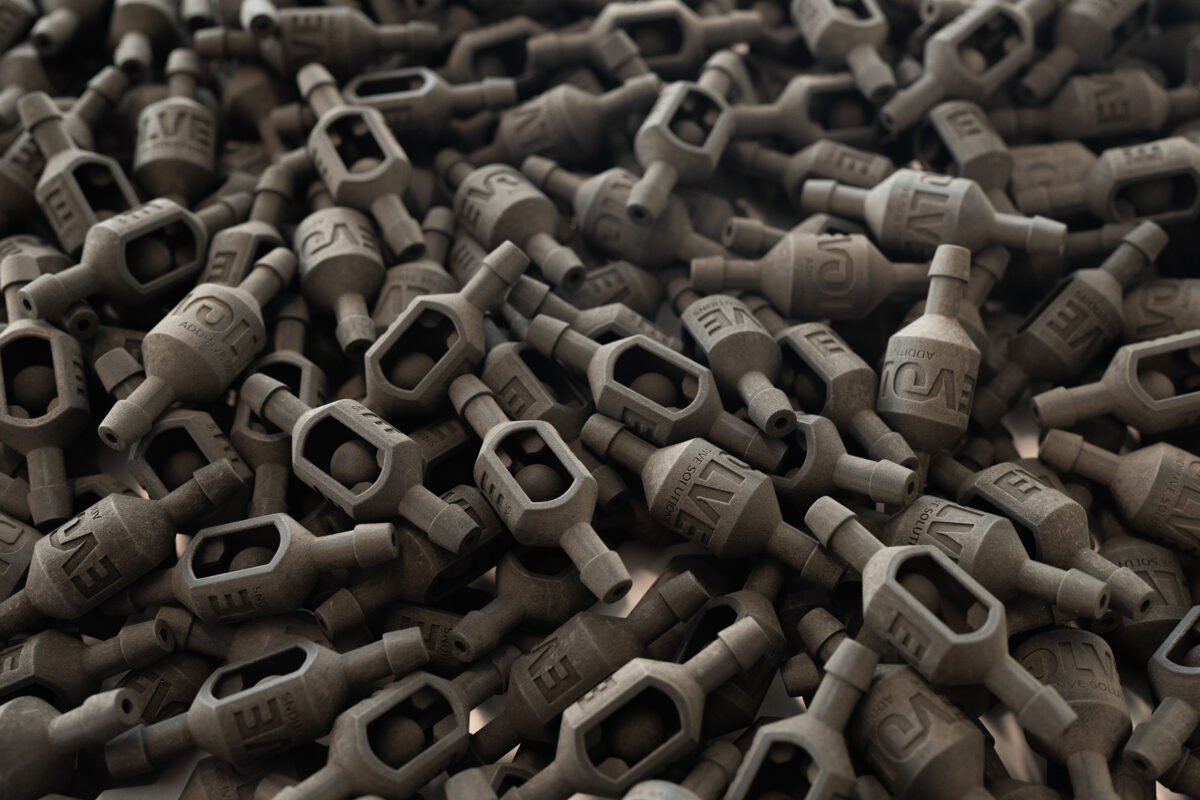 Firm also introduces two new thermoplastic 3D printing materials at Formnext
Evolve Additive Solutions said today at the Formnext show in Frankfurt, Germany, that it is launching a new 3D-printed parts production service, called STEP Parts Now, and introducing two new thermoplastic materials –– a nylon PA-11(A) and a gray ABS.
Evolve said it is creating the new 3D-printed parts production service to broaden access to its Selective Thermoplastic Electrophotographic Process (STEP) technology. The 6-year-old company, based in Minnetonka, Minn., claims that "STEP is the only additive manufacturing (AM) process in the market today that can deliver on the fidelity, surface finish, accuracy, and material properties required to reliably and repeatably print end-use parts at scale."
Using its new STEP Parts Now e-commerce portal, customers can now quote and order STEP 3D-printed production parts directly from Evolve. They already could order parts through Evolve's STEP production centers –– Fathom Digital Manufacturing in the U.S., and alphacam GmbH in Germany.
"What we are launching with STEP Parts Now is much more than parts as a service," said Jeff Hanson, Evolve's senior vice president of Go-to-Market. "We are increasing accessibility to a newly identified additive manufacturing technology category that finally delivers on past industry promises of materials, features, and scalability by additive manufacturing for true production."
New nylon and ABS materials for 3D printing
As for its expanding material portfolio, Evolve says its new nylon "offers significant mechanical performance advantages over powder bed fusion PA-11." It is more suitable for demanding production applications given its specific properties, including superior elongation at break, higher impact strength, and a higher heat deflection temperature (HDT).
Its new gray ABS material, meanwhile, complements the firm's current black ABS resin and is said to exhibit mechanical properties within 10 percent of bulk injection molded ABS. It also offers excellent structural color contrast for fine features and textures.
Help in validating your case study
Earlier this year, Evolve –– which describes itself as " a global leader in the manufacturing of capital equipment and ABS thermoplastic production parts"–– launched what it calls its Production Assessment Program.
This program, explained CEO Joe Allison, allows clients to work with a team of engineering experts to analyze and validate the business case of their additive applications on Evolve's SVP (Scaled Volume Production) platform, powered by its STEP technology. Clients then receive their high-fidelity parts as well as a summary report with production validation data.
Evolve expanded both its Minnetonka headquarters and its Material Technology Center in Rochester, N.Y., to accommodate this program, Allison said. The Minnesota facility added an 11,500-square-foot Production Acceleration Center that includes an SVP system experience center, a metrology test lab, a post-processing lab, training facilities and a production parts showroom. The Rochester location, meanwhile, added 6,000 square feet to expand its ability to test and develop new materials