3D Printed Infant Masks, A Success Story for Silicone in the Medical Sector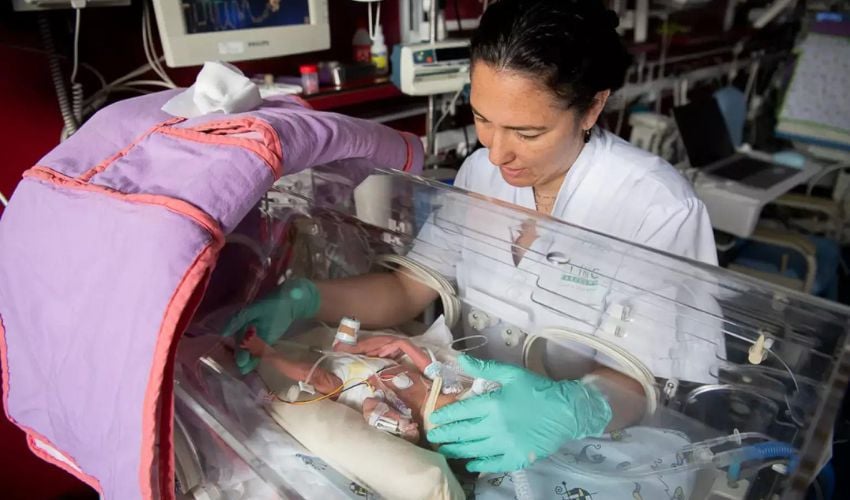 The landscape of additive manufacturing in medical applications is experiencing a surge in growth, with the global market for 3D printing in healthcare projected to double from $2 billion in 2021 to around $4 billion by 2026, according to Global Data forecasts. This burgeoning sector presents increasing demands on materials, especially in the diverse realm of medical 3D printing, encompassing orthopedics, dentistry, and surgery. Silicone, in particular, is gaining prominence in medical applications due to its unique properties.
Silicone's rising popularity in the medical field is reflected in the escalating silicone additive manufacturing (AM) market, which is estimated to have reached $1.5 billion in 2021 and is anticipated to grow at a compound annual growth rate of 19.9% through 2028. Silicone's appeal lies in its biocompatibility, UV resistance, thermal stability, sterilizability, and adaptability for 3D printing, making it a valuable material for medical advancements.
Application of 3D Printed Silicones
One noteworthy application of 3D printed silicone is in the development of medical respiratory masks for premature infants. Elkem Silicones, in collaboration with the Hospital Clínic of the University of Barcelona, is pioneering a proof-of-concept project to create 3D-printed silicone masks tailored to the unique needs of premature babies requiring respiratory support.
Traditional non-invasive ventilation techniques, like CPAP devices, often fall short for infants due to ill-fitting masks designed for adults. 3D printing addresses this challenge by enabling the customization and iterative redesign of masks to accommodate the rapidly growing and differently shaped faces of infants. Elkem Silicones' project aims to alleviate issues associated with generic medical products, which may not fit everyone, leading to discomfort, pressure sores, scarring, and potential infections.
Karsten Schlichter, global business development manager at Elkem Silicones, emphasizes the crucial role of silicone in this endeavor. Hypoallergenic silicone serves as the ideal material for baby masks, providing comfort without leaving scars on infants' delicate skin. The combination of soft silicone for facial contact and stiffer material for ports, seamlessly integrated through 3D printing, ensures both comfort and functionality.
While the proof-of-concept project is ongoing, initial results are promising, with a 14% reduction in leakage observed during mannequin tests. The silicone masks demonstrated enhanced comfort, minimizing the risk of scarring, ulcers, and infections. Schlichter foresees a bright future for silicone in additive manufacturing, emphasizing its versatility in various applications, from medical to industrial. The ongoing efforts aim to further expand the possibilities for silicone in 3D printing technologies.