Editor's Letter: No Time Like the Present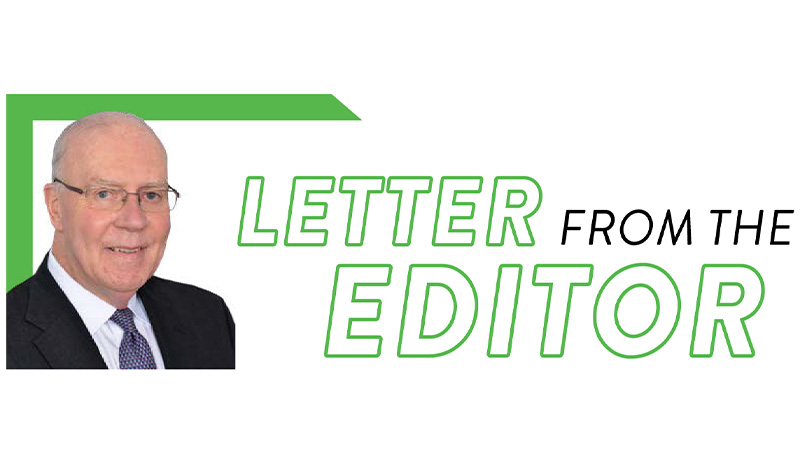 An industry vet looks ahead and considers what direction to take
My final day at Plastics Engineering is Oct. 31. After three years as editor-in-chief, two editorial awards and a transition from print to a digital publication, I'm leaving the book, but not retiring. I've spent 42 years in trade journalism, the last 37 of which have been spent covering the global plastics industry. It's time to step back, take a break and decide where to direct my interests and energy. The activities I undertake will likely continue to be in plastics, though they could also be in a related industry or something else entirely.
Whatever the work involves, I will use the reporting and writing skills I learned early on in my career from outstanding senior editors and editors-in-chief, as well as from interviewing thousands of people over the years at shows, conferences and elsewhere. Smart phones, emails and texting are assets in journalism, but nothing beats speaking with someone face-to-face. Everybody has something to say, of course, and when people begin talking about their work and achievements in plastics it can be inspiring, revelatory, and hopefully, well worth reading about.
There are many aspects of plastics to report, of course, and one approach, bringing expert coverage of the industry to an audience beyond that of a trade publication, could help temper some of the anti-plastics sentiment that influences the opinions and actions of consumers and regulators.
Put simply, more reporting needs to be done for a general audience that addresses such hot-button issues as plastics pollution and how the industry should deal with it; improving the availability and effectiveness of waste plastics collection and recycling; and of course, ways to significantly increase the unacceptably low rates of recycling that are common in developed countries.
Plastics are essential to the quality of life: a society with little access to plastics is almost inconceivable in the 21st century, especially considering the innumerable benefits the materials provide and the technology advances they make possible. As one example, think how cumbersome, rigid and generally unappealing electronics design would be without plastics. The industry is making great gains in such areas as recycling technologies, material formulations, process efficiency, 3D printing and other key areas of plastics manufacturing and use. Bringing awareness of these advances to a broad audience on an ongoing basis and detailing why they are important would be of immense benefit.
This and other ideas are worth pursuing. In the meantime, to the many friends I've made over the years while covering the industry, I will still be very reachable ([email protected]). Feel free to call, email or text me—whatever works to stay in touch. It would be great to get together, reminisce, and exchange ideas and memories about the plastics industry.
Such reminiscences and ideas could, in fact, be the basis of a memoir. Now there's a road worth traveling—writing a memoir about my life in plastics. And I have a great title for it: "To Be Continued."