Carbios Gets Green Light to Build a PET Bio-recycling Plant in France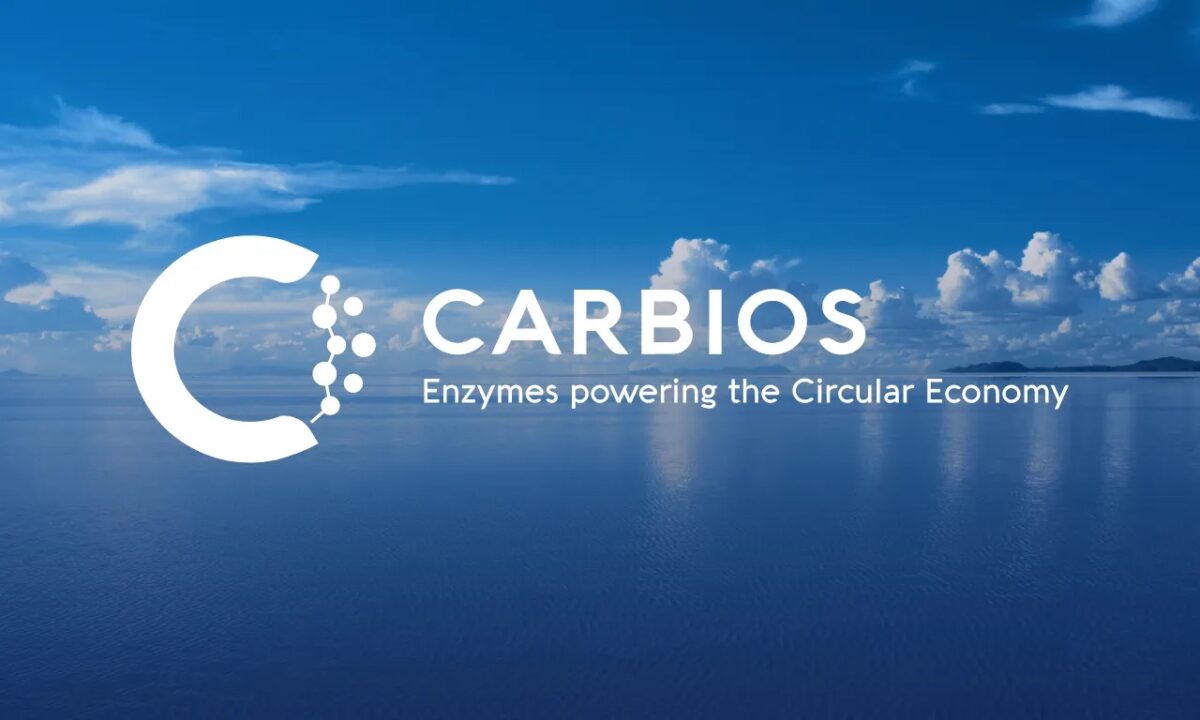 The €230 million facility will use the firm's enzyme-based technology to process complex waste
Carbios, a French company that has developed enzyme-based technology to recycle PET plastic, announced on Oct. 26 that it has been granted the building permit and operating authorization for the world's first PET bio-recycling plant.
The firm, which has been operating a bio-recycling demonstration plant since 2021, can now begin construction on a commercial-scale plant in Longlaville, France. It will sit on a 33.8-acre site adjacent to the existing PET production plant of Indorama Ventures, its strategic partner, with enough adjacent land to double the facility's capacity when demand merits.
Carbios claims this state-of-the-art facility, scheduled for commissioning in 2025, will help to combat plastic pollution by providing an industrial-scale enzymatic recycling solution for PET waste. The plant will have a processing capacity of 50,000 tons of post-consumer PET waste per year and generate 150 direct and indirect jobs in the region.
The funding is in place
This past July Carbios successfully completed its capital increase for approximately €141 million ($149 million), the largest such increase on the Euronext Growth stock exchange since 2015. The company says this amount is mainly intended to finance construction of this plant, which it estimates will cost about €230 million ($243 million).
Indorama Ventures is expected to cover a large portion (roughly €110 million) of the investment not funded by the proceeds from this summer's capital increase, with additional funding from French state subsidies (€30 million), and from the Grand-Est Region (a conditional €12.5 million), plus a portion of Carbios Group's available cash (€78 million, as of 30 June 2023).
Carbios, based in Clermont-Ferrand, says its bio-recycling technology can process complex waste that conventional technologies cannot recycle and can produce food-grade products. Carbios and Indorama Ventures will collaborate to ensure the feedstock supply of the Longlaville plant. The facility will be located in an area –– near the borders with Belgium, Germany, and Luxembourg –– where the supply potential could reach 400,000 tons in 2023, rising to 500,000 tons in 2030 with improved selective collection.
The feedstock is said to be "mostly waste that is non-recyclable mechanically, equivalent to 2 billion colored PET bottles or 2.5 billion PET food trays."
Carbios has already secured an initial supply source by winning part of a tender by the French nonprofit CITEO for the bio-recycling of multilayer food trays. A consortium consisting of Carbios, Wellman (a subsidiary of Indorama Ventures), and Valorplast has been chosen to handle 30 percent of the tonnage proposed by CITEO. Carbios will handle the portion of the flow consisting of multilayer food trays at its Longlaville plant starting in 2025.
An alternative to virgin, fossil-based PET
Carbios says its technology enables PET circularity and offers an alternative raw material to virgin fossil-based monomers, "allowing PET producers, chemical companies, waste management firms, public entities, and brands to have an effective solution to meet regulatory requirements and fulfill their sustainability commitments."
Carbios CEO Emmanuel Ladent said his firm obtained the permits in just 10 months and that more than 80 engineers have been involved in the project so far. "Everything is now in place," he said, "so that construction of our plant can officially begin."
In early June, French President Emmanuel Macron posted on LinkedIn: "Transforming plastic waste into recycled and recyclable plastic, this is the mission of French company Carbios. Thanks to the ongoing support of the French government, this mission is well on the way to becoming a reality.
"By combining industrialization, the fight against plastic pollution and job creation, Carbios is proof that our efforts under France 2030, to prepare our country for the challenges of the next decade, are bearing fruit."