Circle of Life: PVC Building Materials Are More Recyclable Than Ever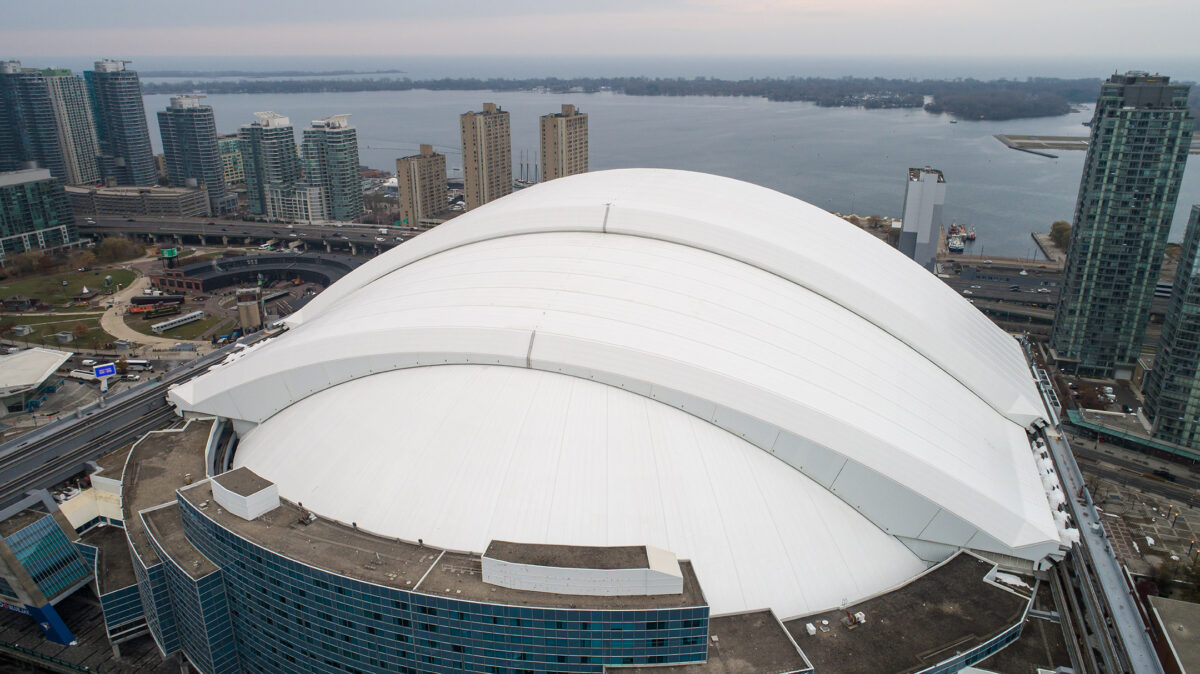 P

rograms

and grants

seek

to

increase

post-consumer

recycling of

PVC

building materials

 

 
Polyvinyl chloride is widely used in durable building and construction goods, notably pipe, windows, siding, flooring and roofing. PVC manufacturers have long reused regrind and refined their processes to minimize post-industrial (or pre-consumer) scrap. More recently, as demands for recycling and product circularity increase, the focus has been on how to increase post-consumer recycling of these materials.  
One way has been to create take-back programs for PVC products that are being discarded as a result of demolition, replacement and other operations. Among programs in place are those that target vinyl flooring, which have been set up by flooring manufacturers, and a post-consumer siding take-back pilot program organized by the Vinyl Siding Institute (VSI) in northeast Ohio (February 2022 Plastics Engineering, p. 14).  
"With the pilot program, we proved the concept that post-consumer vinyl siding recycling can be successful with the right infrastructure in place," says Matt Dobson, vice president of VSI. The organization plans to launch a full-scale program by the end of 2023 that will include an on-line platform for program registration and a governance system with third-party verification of recycled materials.  
"We've found that demolition waste collection sites are typically the best place to collect post-consumer siding in large volumes," adds Dobson. Based on the pilot program activity, Dobson believes that people will be eager to take advantage of post-use siding collection, if they know it is available and the site is relatively convenient to access. Contamination was not a significant problem in the pilot program, as bins were clearly labeled and designed to prevent disposal of large non-siding items. Removing fasteners on the siding was not a problem. A challenge, however, was to achieve large, steady volumes to make picking up collected material cost-effective for recyclers.  
Dobson expects the program to grow in regions such as the Midwest and New England, where vinyl siding has been used for decades and remodeling projects result in large amounts of siding that is at its end-of-life stage. Physical properties of the post-consumer material are not expected to be a concern, because the collected material can be ground, recycled and added to the substrate layer of new vinyl siding, which is coextruded with a capstock of virgin PVC formulated for weatherability. Closed-loop siding recycling can help companies meet environmental sustainability goals, Dobson says.  
Value in Roofing
Another application that is finding success in post-consumer recycling is PVC roofing membranes. The Vinyl Roofing Division of the Chemical Fabrics and Film Association (CFFA) reports that in 2021, participating members recycled 758,000 pounds of membranes at the end of their service lives in either closed-loop recycling into new PVC roofing membranes or in open-loop recycling into other products, such as flooring.  
PVC membranes are single-ply roofing for primarily low, but also steep-slope commercial roofs. These membranes are called "single ply" to distinguish them from the alternative "built-up" asphalt roof (sometimes called "tar and gravel" roof). PVC membrane roofing typically includes insulation and a cover board, topped with a multilayer PVC sheet, which can be attached with adhesive or mechanical fasteners. The PVC sheet itself can be a multilayer construction with a top layer that can be pigmented and coated, a scrim layer made with polyester or glass-fiber mat for reinforcement and a bottom layer where recycled content can be added.  
Roofing membrane recycling in North America has been conducted by individual company programs for more than 20 years. Broad industry collaboration coordinated by the CFFA seeks to expand North American recycling by getting more companies involved. "The PVC roofing membrane industry has the opportunity to capitalize on what has already been done and to establish itself as a sustainability leader by greatly increasing the quantity of material recycled," says Jenny Oblock, executive director at CFFA.  
"An industry-wide effort will allow us to better address some of the logistical challenges," she notes. One such is transportation. While it is more cost-effective to transport a full truckload of recycled membranes from a construction site to a recycling facility, a full truck holds about 80,000 square feet or more of the material and an average roof is closer to 25,000 square feet. "Developing a network of regional material consolidators is one activity that would enhance recycling and encourage growth. In general, it would be advantageous to identify recyclers or consolidators within an eight-hour drive of job sites, if possible," Oblock adds.  
Another challenge that CFFA plans to address is developing awareness throughout the supply chain, beginning with educating building owners about the benefits of recycling, which includes reducing the waste sent to landfills. "Currently, there is a small group of building owners and design professionals who are asking for roof membrane recycling, but we hope to increase demand by educating more people," says Oblock. "We also need to educate roofing contractors and consultants, so they are ready and able to include recycling as part of a bid package when a building owner requests it."  
CFFA has developed sample specification language that includes recycling for roofing contractors to use. The group has also developed PVC roof tear-off guidelines based on contractor experience in removing PVC roofs and prepping them for recycling. Oblock says some specific steps are required, such as the way the membrane is cut and rolled, but it is a relatively simple process. Membrane design could affect recycling; membranes that are attached with adhesive can be problematic, while membranes attached with mechanical fasteners, which should be removed during the tear-off process, provide a cleaner stream.  
If any mechanical fasteners remain in material that arrives at a recycling facility, they can be manually or mechanically removed, says Tribu Persaud, director of Norwich Plastics, Cambridge, Ontario, Canada, which specializes in PVC recycling and has facilities in Ontario and Tennessee. Persaud adds that the scrim layer can be separated if needed for the application that the recycled material will go into. "The scrim layer is removed for material going back into roofing membrane. For some other applications, such as flooring, the scrim layer can be processed with the rest of the membrane," he notes. Recycling equipment suppliers have worked to adapt equipment to achieve the separation needed for the application. The recycling industry is evolving from "grind and ship" to working with customers to meet tighter specifications for properties like color, says Persaud.  
Reclaiming Profile Scrap
Recycler JP Industrial, of Lisbon, Ohio, works primarily with PVC and has facilities in Ohio, North Carolina, Nevada and Texas, where it receives post-industrial and post-consumer material streams from building materials, including moldings, window profiles, siding, pipe, fence, sheet and decking. The company received the Vinyl Sustainability Council's 2022 Recycling Award for developing a process to overcome challenges in recycling window scrap.  
Jonathon Arnette, director of operations at JP Industrial, says that the project was driven by the desire to make a difference in reducing the high volume of materials going to landfills and by industry demand for low-cost, high-quality, recycled PVC. The project was in development for six years before the company mainstreamed for operations in 2021, he says. 
"Our process was designed specifically to remove weatherstrip (i.e., wool pile) from window profile extrusions. Weatherstrip is an assortment of non-PVC materials that have enough similarities to make efficient separation challenging," explains Arnette. "We were essentially developing a process with proprietary equipment to obtain a quality that is unachievable with any other technologies or equipment in the marketplace. There's an assortment of equipment and technology in the market that can sort these materials at a very high rate, but none that quite reached the quality standards that we and our partners were seeking."  
The resulting process, which the company calls AERO (Aspiration Elutriation Reduction Optimization) Screening Technology, uses proprietary classification methods during the particle reduction process. Although originally designed for window profiles, Arnette says the technology can be applied to a range of products that use density separation. The company is replicating the process at each of its facilities in North America.  
Arnette says that a challenge in post-consumer PVC recycling is logistics. "Collecting the scrap material directly at construction sites helps to overcome this obstacle. We've received positive feedback from our job site collection, but there's still more to be done. The volumes collected at job sites are a fraction of the mountain of recyclable material that's out there. As sustainability awareness increases, I think we're going to see better collection practices and methodology." 
The Vinyl Institute (VI), of Arlington, Va., a trade association representing PVC resin manufacturers, launched a recycling grant program called Viability that awards up to $1 million each year for the next three years to support the growth of post-consumer PVC recycling. VI says that 142 million pounds of non-packaging, post-consumer vinyl materials are already recycled annually in the U.S. and Canada. The group's goal is to recycle 160 million pounds of post-consumer PVC annually by 2025. 
Grants of $10,000 to $500,000 are available to industry collaborations (including trade associations), colleges or universities, recyclers, material recovery facilities, and construction and demolition waste facilities for activities that support vinyl recycling. Examples of activities that could be funded include education programs to create awareness and demand, research and development in recycling technology, systems for collection, training building sub-contractors and equipment purchases. The grants are funded by four PVC resin manufacturers in the U.S.: Formosa, Oxy, Shintech and Westlake.