Injection Molding Machine Market to Top $13 billion in 2023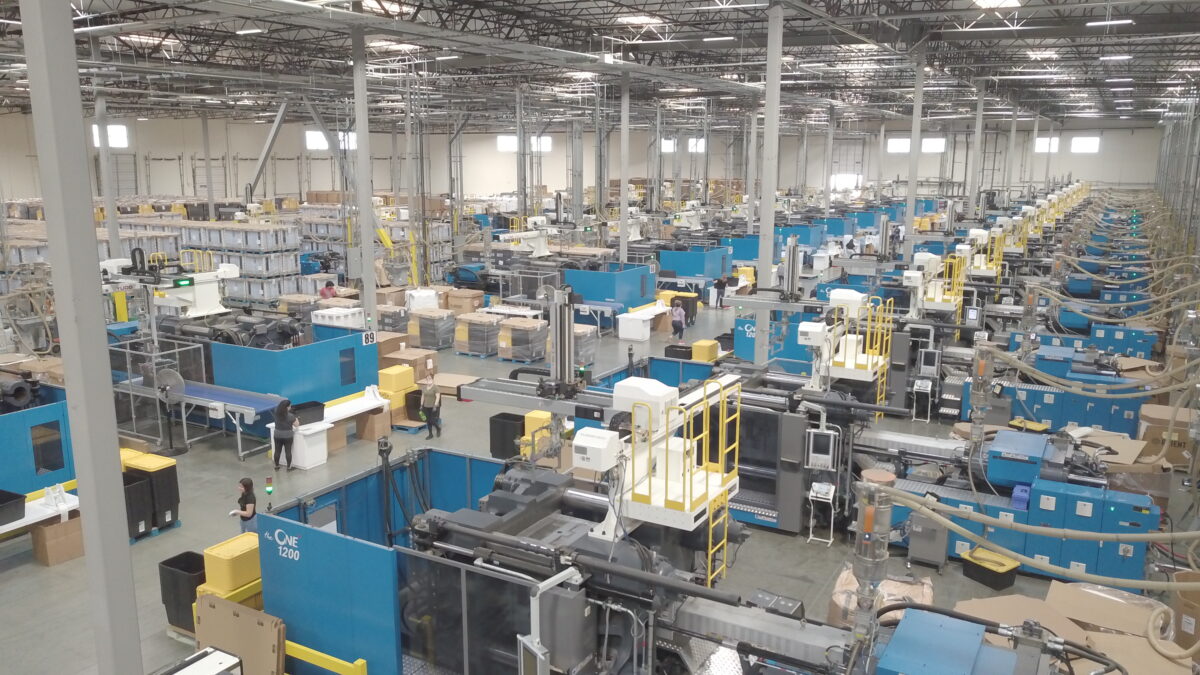 Report sees sustained growth to at least 2027, with electronics driving the market
The value of the global injection molding machine market is forecast to reach $13.14 billion this year, an increase of 6.2 percent from $12.38 billion in 2022, according to Reportlinker.com, of Lyon, France. In 2027, the company predicts in "Injection Molding Machine Global Market Report 2023," the value of the market will be $16.12 billion, a compound annual growth rate of 5.2 percent from this year.  
Electronics propel much of the growth of the injection machine market, as product developers and OEMs take advantage of new and evolving process technologies to fabricate components, devices and systems for a range of applications. 
Electronics Is a Multi-Trillion-Dollar Global Business
In July 2020, according to ZVEI, the Berlin-based German Electrical and Electronic Manufacturers Association, the global electric market was valued at €4.5 trillion ($4.97 trillion). In 2021, this increased to €5 trillion ($5.52 trillion). Among all regions, Asia captured the highest market share in 2020, accounting for 63 percent of business, while the U.S. generated 19 percent and Europe 17 percent of market share.
Asia-Pacific, with its concentration of electronics manufacturing, is expected to be the fastest-growing region in the 2023-2027 forecast period.  
The report states that major companies in the injection machine market continue to add technologies to sustain or grow their market position. In April 2022, for example, LS Mtron Ltd., a South Korea-based manufacturer of medical products, launched an artificial intelligence (AI)-based smart injection molding system. It is equipped with two notable features: AI Molding Assistant and Smart Weight Control. AI Molding Assistant enables a reduction in process time and stabilizes the initial molding setup, while Smart Weight Control is integrated with the machine software and aids in detection of weight change in parts.
In February 2022, Comar LLC, a U.S.-based molder of plastics packaging and medical parts, acquired Automatic Plastics Ltd., an Ireland-based contract manufacturer of molding machines and products for pharmaceutical and medical device markets. With the acquisition, Comar seeks to expand its ability to manufacture pharmaceutical and medical device packaging globally.
Besides Asia-Pacific, the report covers injection molding machine sales in Europe (east and west), North America, South America, the Middle East and Africa.