New Initiatives Teach Workers Advanced Manufacturing Skills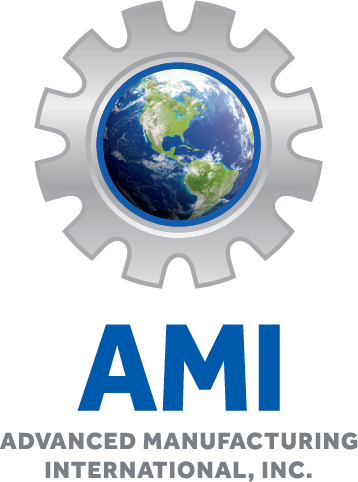 Not-for-profit

Advanced Manufacturing International

aims

to spread the knowledge
Smart manufacturing is a key to America's economic future. And qualified workers are critical to unlocking that opportunity.  
Advanced Manufacturing International Inc., a not-for-profit launched in August 2020, is the tip of this spear, says CEO Joe Veranese. Part of the Clearwater, Fla.-based Manufacturing Technology Deployment Group Inc. (MTDG) family of companies, AMI in late June was awarded a $2 million grant from the Florida Department of Commerce to develop an Advanced Manufacturing Learning Environment in partnership with Daytona State College.  
This is just the latest initiative of the group, which also has set up manufacturing readiness centers in Youngstown, Ohio; Huntsville, Ala.; and El Paso, Texas. Last September, AMI was one of several partners that agreed to launch a new center at Cleveland's Case Western Reserve University focusing on helping small and medium-sized manufacturers adopt "smart manufacturing" techniques.  
The Strength of Community Colleges 
"AMI is on a mission to emphasize the importance of community colleges," Veranese said during a July 5 interview. "There is a need for more engineers, but there is an even greater demand for operators and technicians within the nation's workforce to complete the work."  
Additive manufacturing is a good example, he explained. "It's always beneficial to have qualified engineers on staff, but they are not specifically trained to operate 3D printing equipment. Experienced operators and technicians who understand the inner workings of the machines and are able to program them effectively are critical to a successful end product. A four- or six-year degree is not necessary for these positions. We need individuals with a passion to learn a trade and community colleges are the ideal place to advance these opportunities." 
Veranese noted that Florida has an excellent community college infrastructure and praises how well those colleges collaborate with K-12 schools and universities within the state.  
"Unfortunately, not all states operate that way," he said. One community college does not need to have all the equipment on the planet to make something happen. They can—and must—work together. "There's a lot of capability around Florida. But everyone must understand that you can't just swim in your own pool. You must be part of a larger ocean." 
Industry-Funded Charter High Schools
Veranese pointed to AMI's work in Alabama as another model for building a skilled workforce. It has a stand-alone advanced manufacturing center near the U.S. Army's Redstone Arsenal base in Huntsville. Demand for skilled workers is exceeding supply and artificially inflating wages and home prices in the area.  
The state of Alabama partnered with industry and AMI to build two charter high schools—one focused on teaching cybersecurity and another on advanced manufacturing.  
The area now offers two high-tech high schools, all paid for by industry to start building a pipeline for the workforce that is desperately needed. "The overall operations costs of those two schools are borne by the state of Alabama, just as any other high school across the state. It's a great model and has been extremely successful," he said. "We are also looking at opportunities to do that in other regions."  
While successful, it requires a long game, Veranese said. "It took probably five years from thought to block to get that initiative to happen. We set up a separate not-for-profit to manage, and then solicited all the manufacturers in that region." They need workers, and AMI convinced them that they can help solve their own problems by contributing to these schools.