SPE Joins "Molding Workforce Inclusion" Program as Partner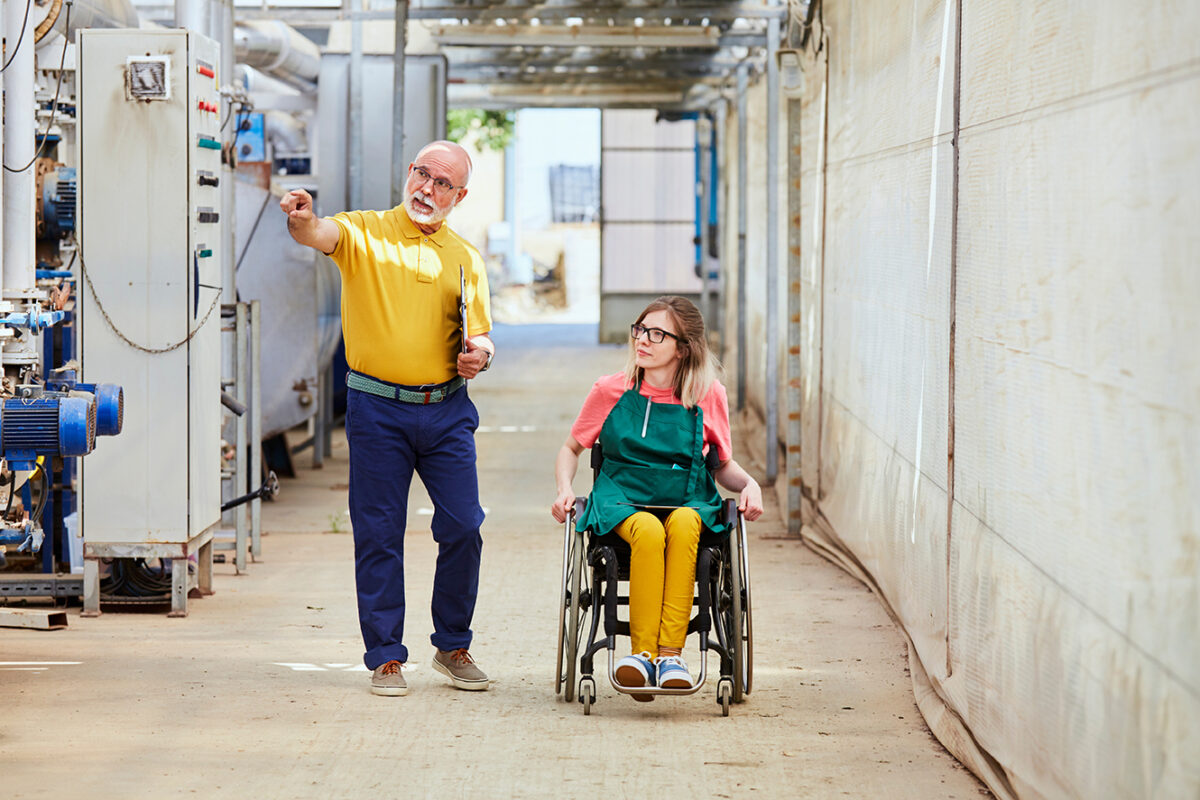 SPE recently announced its partnership with the groundbreaking initiative, "Molding Workforce Inclusion," funded by the Mitsubishi Electric America Foundation (MEAF). This strategic collaboration aims to revolutionize the plastics industry and foster disability inclusivity across the United States.
Diversity, equity, and inclusion (DEI) are core to SPE's mission, aligning with the values of its members, companies, and academic institutions. As a dedicated advocate for an inclusive environment, SPE is committed to ensuring equal opportunities, respect, and value for all individuals, empowering them to flourish and be heard.
The "Molding Workforce Inclusion" program builds upon the successful two-year project funded by the Indiana Department of Education. This initiative effectively connected job seekers with disabilities to plastics companies and other employers nationwide. Now, with the collective efforts of SPE, Blue Star Recyclers, Earlywood Educational Services, Aspire of Johnson County, and James Emmett & Company (JEC), this program will establish a national model for disability inclusivity, which can be replicated in every county across the United States.
Eve Vitale, Chief Executive of the SPE Foundation, conveyed her enthusiasm regarding the partnership, stating, "SPE is dedicated to engaging stakeholders and collaborating on best practices to foster workforce development, and providing resources to promote education, internal recruitment, professional development, career advancement, and mentoring."
The "Molding Workforce Inclusion" program will transform Johnson County, Indiana into a "learning lab," pioneering a truly inclusive county. By strategically partnering with key plastic companies, this project will expand to five additional counties over the next two years. Each county will become a beacon of inclusion, with plastics companies serving as anchor businesses, fostering an environment that values the abilities and contributions of individuals with disabilities The program will generate both social impact and tangible business value for all participating companies. By promoting increased retention, productivity, tax credits, as well as reducing recruiting costs and staffing agency fees, this initiative will showcase the undeniable benefits of embracing diversity and inclusivity.
James Emmett, Founder and CEO of JEC, emphasized the pressing need for action, saying, "The shockingly high unemployment rates for people with disabilities, coupled with the growing demand for a future workforce, pose a significant barrier to growth in industries nationwide, including the plastics industry."
Through this collaborative effort, the "Molding Workforce Inclusion" initiative actively connects job seekers with disabilities to plastic companies and other employers. By nurturing a coalition of schools and businesses and leveraging JEC's expertise in disability inclusion, this initiative will develop a county model that can be replicated nationwide.
Emmett further emphasized the ambition behind this project, stating, "Our ultimate goal is to create a blueprint that can be replicated in every county in the United States, improving employment rates for people with disabilities while fulfilling the workforce needs."
"Through SPE's extensive network, this initiative has the potential to directly address the gaps in hiring and retaining employees, thereby fostering the continued growth of the plastics industry, while working toward a more diverse and inclusive workforce," said Vitale.
########
About SPE
84 countries and 60k+ stakeholders strong, SPE unites plastics professionals worldwide – helping them succeed and strengthening their skills through networking, events, training, and knowledge sharing. For more information, visit www.4spe.org.
About the SPE Foundation
Supporting the development of plastics professionals by funding quality educational programs, grants, and scholarships emphasizing science, engineering, sustainability, and manufacturing while working to create inclusive opportunities for students around the world,  visit www.SPEFoundation.org.
About Mitsubishi Electric America Foundation 
Mitsubishi Electric America Foundation, based in the Washington, D.C. area, was established in 1991 by Mitsubishi Electric Corporation and the Mitsubishi Electric U.S. companies, which produce, sell, and distribute a wide range of consumer, industrial, commercial, and professional electronics products. The Foundation has contributed more than $21 million to organizations that are empowering young people with disabilities to lead more inclusive and productive lives. To learn more, visit www.MEAF.org.
About Aspire of Johnson County
Aspire Economic Development + Chamber Alliance drives economic development and business success in Johnson County, Indiana, and southern Indianapolis. We lead the area's business community by leveraging community development opportunities and providing comprehensive member services for entrepreneurs, small businesses, and large corporations.
About Blue Star Recyclers
Blue Star Recyclers is a Colorado-based social enterprise with a mission of recycling electronics to provide meaningful and competitive employment for people with disabilities and other barriers to employment. Founded in 2009, Blue Star operates three facilities in Colorado, and their asset-based employment model is replicated in the US and abroad through workforce development and inclusion programs. www.bluestarrecyclers.com
About Earlywood Educational Services
Earlywood Educational Services is an interlocal cooperative that supports member school districts with service delivery of special education. As leaders in Pre K-12 special education, Earlywood professionals are experts in assessment, curriculum, and transition planning. Earlywood supports high schools with the implementation of work-based learning graduation pathways, educates parents, and empowers students to prepare for meaningful post-school employment and community engagement.
About James Emmett & Company (JEC)
James Emmett & Company is the nation's leading disability inclusion implementation firm. We help essential businesses build people with disabilities into their labor and diversity strategies. One in four Americans have a disability making the disability community one of the most powerful labor and customer markets in the country. Through our innovative sourcing and on-the-job support strategies, we help companies like KSC tap into this power. www.jamesemmettandcompany.com