Editor's Letter: Designing for Life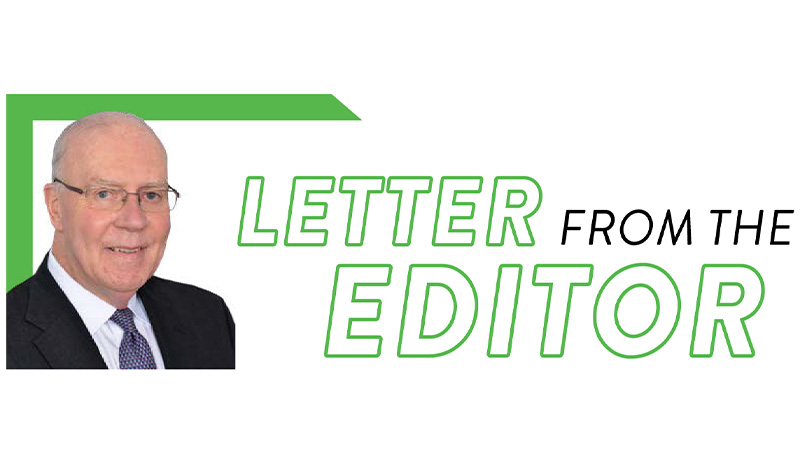 Good plastics design is essential to innovative product development, as well as to quality-of-life advances and progress in virtually every application that affects the comfort and well-being of individuals and society.  
But it's counter-productive when otherwise good designs and products that have important and life-changing effects on people also contain flaws that need to be recognized and resolved.   
One such flaw is gender bias, a persistent design concern in many products and a topic that Plastics Engineering discussed at length in a June 2021 cover story by Contributing Editor Robert Grace. One aspect of this issue, automotive safety and the crash-test dummies used to quality vehicle designs, resurfaced recently in a Dec. 3 Fast Company article by Maria Kuhn.  
Kuhn survived a horrific collision caused by a driver who jumped his lane and crashed into her car. She opens the article by noting that "More than 1,300 American women die annually from preventable injuries in car crashes." She blames this statistic on "Inadequate and male-centric design and testing practices," as well as inactivity by the National Highway Traffic Safety Administration (NHTSA), which she describes as a "reactive regulatory body [that] often only acts when forced." 
Earlier last year, on Aug. 26, Kuhn co-wrote an article for Fast Company in which she reported that, according to the NHTSA, "10,420 women died from motor vehicle crashes" in 2019 and "over 1 million sustained injuries." (A total of 36,096 people were killed on U.S. roads and highways in 2019, including 25,634 men and 42 "unknown people," the NHTSA said.)  
Kuhn and co-author Hana Schank wrote in August that "While men are more likely to cause crashes, women are more likely to die in them."  
In his article, Grace cited vehicle design as one glaring example of gender bias. In an interview for the article, he quoted Brazilian-born activist Caroline Criado Perez as saying that women are 47 percent more likely to be seriously injured in an auto crash than a man and 71 percent more likely to be moderately injured. The mortality rate from car crashes, she added, is 17 percent higher for women than for men.  
Criado Perez, Kuhn and many others state that one reason for the disparate injury and mortality figures, is that vehicles and notably the crash-test dummies used to test their safety are almost exclusively designed to reflect the physical dimensions of men, not women. This almost always means that the vehicles and the crash-test dummies will be far more sensitive to the comparatively robust physique of men than of women, a distinction that often leads to disastrous results for the latter in auto accidents.  
As Grace learned in other interviews for the article, the problem of gender bias in design extends to a range of products—construction equipment (safety boots, helmets and harnesses), COVID-19 personal protective equipment (face shields, eye goggles and booties) and even virtual reality headsets, which tend to make women motion sick far more often than men due to differences in eye function between the sexes that aren't reflected in headset design.  
When products and the life-changing innovations they provide are brought to fruition by plastics design, it's important for designers to recognize the range of physical differences between users that will affect product integrity and personal safety for some if anything goes wrong.  
Good design is universal in its applications, product enhancements and appeal to diverse groups of people. It should not, however, be automatically considered a one-size-fits-all-type exercise. Many products can benefit from design adjustments, however minor, that meet the needs of large numbers of users and which should factor into product conception and development.  
The new year is the traditional time for resolutions. Eliminating gender bias is one area that plastics designers should add to their professional wish list and resolve to achieve. The potential market for such a change is huge—one half of the world's population at least.