Dubai to 3D Print Mosque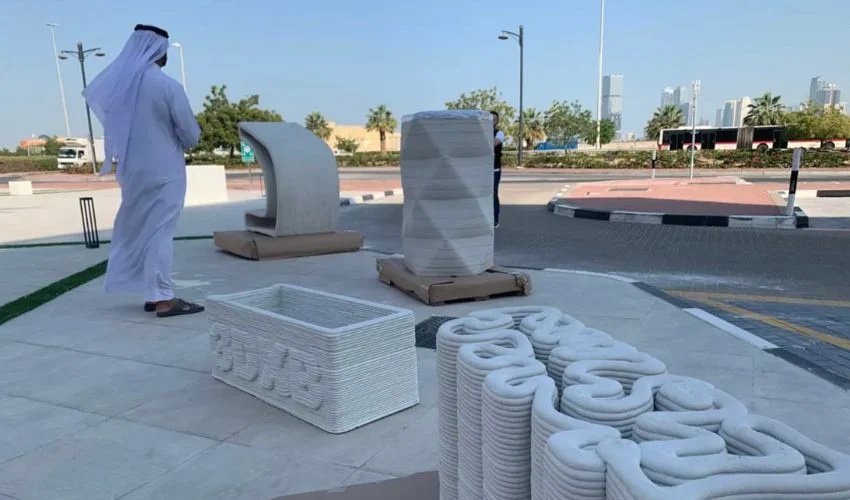 Some preach about 3D printing with religious fervor. In Dubai, they are taking it a step further.  
The Islamic Affairs and Charitable Activities Department (IACAD) of Dubai plans to build the world's first 3D-printed mosque there. Construction is due to begin in October and be completed by early 2025. Located in Bur Dubai and covering 1,997 square meters (21,500 square feet), it will accommodate 600 worshippers.  
According to The National, an English-language newspaper in the United Arab Emirates, it will take about four months to complete the building's structure and another year to fully fit it out with the appropriate facilities.  
At a press conference, Ali Al Suwaidi, director of IACAD's engineering department, said the printed material will be a mix of raw materials and special concrete, without being more specific.  
"The cost is 30 percent higher than building the mosque in the normal way because it is the first of its kind in the world," he added. "We expect the cost will be similar in the future with a 30-year building guarantee." He also praised the technology for reducing construction material waste.  
Three workers will operate the 3D robotic printer, which will print at a speed of 2 square meters (21.5 square feet) per hour.