Surging Sales of Auto Radar Seen in New Vehicles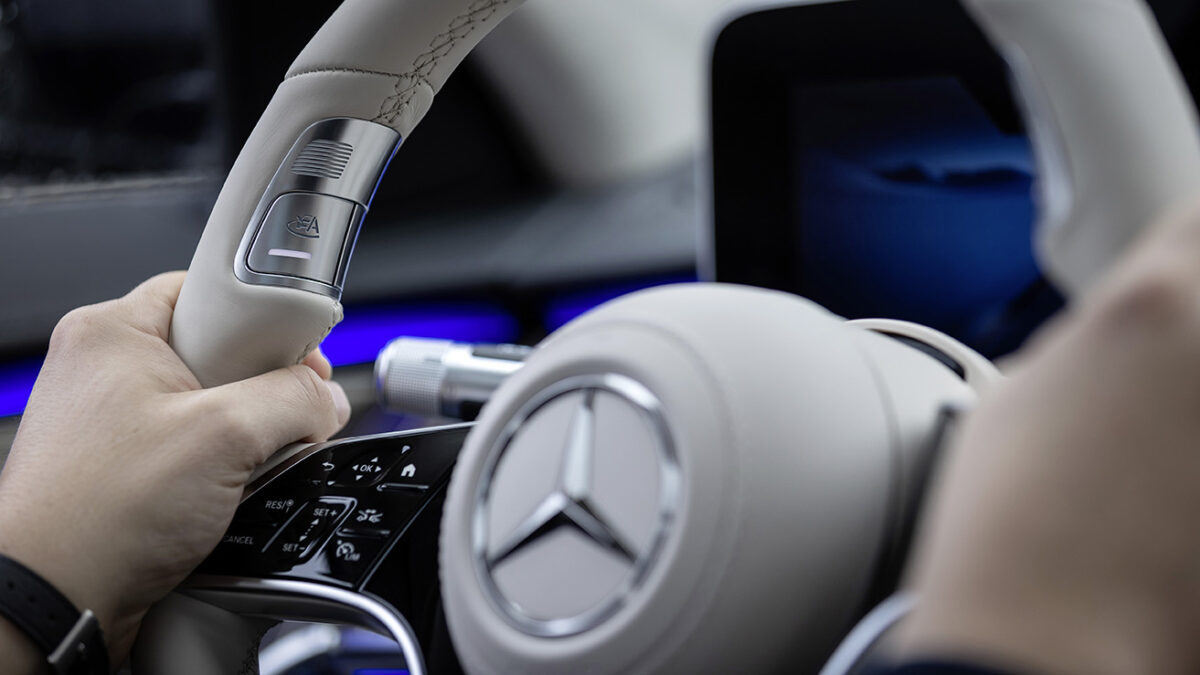 The demand for automotive radar is projected to grow rapidly and sustainably at a compound annual growth rate (CAGR) of 14 percent for the foreseeable future. Conventional vehicles are increasingly equipped with radar systems to enhance safety. Once autonomous vehicles become commonplace on roads and highways, they will rely almost exclusively on radar for navigation and accident avoidance.  
This is the outlook of a report released in November by IDTechEx titled "Automotive Radar: 2022-2042." The consulting company, which is based in Cambridge, England (U.S. office is in Boston), says that rapid technical advances in automotive radar are making the technology more sophisticated than ever. At the same time, consumer acceptance of ADAS (advanced driver-assistance systems), of which radar is a key component, is growing, creating demand for capabilities in all cars that were originally confined to high-priced luxury cars.  
The report finds that more than 50 percent of new cars shipped around the world come equipped with multiple radars, which are becoming key enablers of future mobility modes including vehicles with limited levels of autonomy. Additionally, 41 percent of new vehicles shipped globally have automatic emergency braking as a standard feature, and an additional 15 percent or so offer it as an option.  
"In the vast majority of cases," the report's author writes, "automatic emergency braking relies on radar's sensing capabilities. The safety benefits that this feature brings is making it increasingly mandated by safety bodies and will be one of the driving factors in the adoption of radars going forward."  
In fact, the active safety features of automotive radar have proven to be effective. According to the European Transport Safety Council (ETSC), they have reduced rear-end collisions by 45 percent in that region. "The safety benefits are leading to a push from regulators and safety bodies, such as Euro NCAP (New Car Assessment Program), to get automatic emergency braking fitted to all new vehicles." A look at these regulatory initiatives is included in the report and is one of the factors driving the forecast of strong growth for automotive radar.  
In a related story, ETSC is repeating its call for an EU road collision investigation authority to conduct forensic analysis of crashes involving automated vehicles on EU roads. The call follows the announcement on Dec. 9 by Mercedes-Benz of the German launch of "Drive Pilot," a system that allows for hands-off automated driving in traffic at speeds up to 60 kph (about 37 mph) in heavy traffic or congested sections of German motorways. This is the first approval of a Level 3 automated driving system for use in Europe.  
The demand for automotive radar will have a big impact on auto OEMs and Tier 1 and 2 suppliers when it comes to plastics. As the cover story in this month's issue describes, Ford Motor Co., working with Tier 1 supplier ABC Technologies of Toronto, developed the first blow molded rear bumper with integral park-aid sensors. The bumper debuted on the 2021 Ford Bronco SUV.  
The ADAS-compliant bumper incorporates four snap-fit sensors that aid drivers in safely backing up or parking their vehicles. And while the use of park-aid sensors on rear bumpers could be the start of a trend in the auto industry, the potential for automotive radars whose designs are enhanced by plastics materials and fabrication techniques will accelerate in cars, vans and small trucks as semi- and fully autonomous vehicles become commercial in the next 20 years.  
Many industry experts have said that plastics bring many advantages to automotive electronics in general, and by extension to radar design and installation. These include low weight, design flexibility, modularity and miniaturization, rapid system upgrades and the plastics industry's considerable experience with consumer electronics.  
The plastics industry is also in the middle of a major shift in the makeup and expertise of automakers. Whereas auto OEMs have traditionally been top-down experts in vehicle design and development, a new wave of automakers is increasingly made up of software developers that use vehicles as hardware for their electronics and see extensive use of plastics as key to improving the range and performance of these platforms. Examples include Tesla, Waymo, Apple, Amazon, Argo AI, Nuro and Cruise, as well as legacy automakers that are investing in or developing electric and autonomous vehicles.  
The market stakes are high. One consultant, Allied Market Research, predicts that the global market for self-driving cars—autonomy levels 2 and 3 on a scale of 5—will go from $54 billion in 2019 to around $556 billion in 2026, an almost 40 percent CAGR.  
Level 2 autonomy is defined as partial automation and includes ADAS. Level 3 is conditional automation, which means a vehicle can perform most driving tasks but still requires human oversight. Level 5 is full automation with zero human intervention. 
The IDTechEx report notes that "the emergence of higher levels of autonomous vehicles" will drive the installation of multiple radars on each platform. According to the report, Level 3 vehicles are already on the roads of Japan and are anticipated to enter the European market in 2022. "Level 3 vehicles and beyond are expected to have at least five radars per vehicle," the report's author writes. "Each of these radars will … need to have higher performance than ever before."   
The report states that radar sensors have improved significantly in the past decade, especially in imaging performance, and "radar is becoming a key enabling sensor for high levels of autonomy." Startup companies are in the market and "promis[ing] radars with resolution that can compete with lidar (laser-based light detection and ranging), all while maintaining long ranges and incredible robustness to adverse weather, poor lighting and interference."  
Autonomous vehicles and the incredibly sophisticated electronics they will rely on for safety and performance offer major opportunities to resin suppliers, processors and Tier 1 and 2 vendors that can work well with such technology.  
The IDTechEx report breaks down sensor developments, provides regional forecasts for the U.S., China, Europe and the world, and covers regulatory changes that will affect autonomous vehicles, among other topics. For more information see (www.IDTechEx.com/Mobility)