New Era for Composites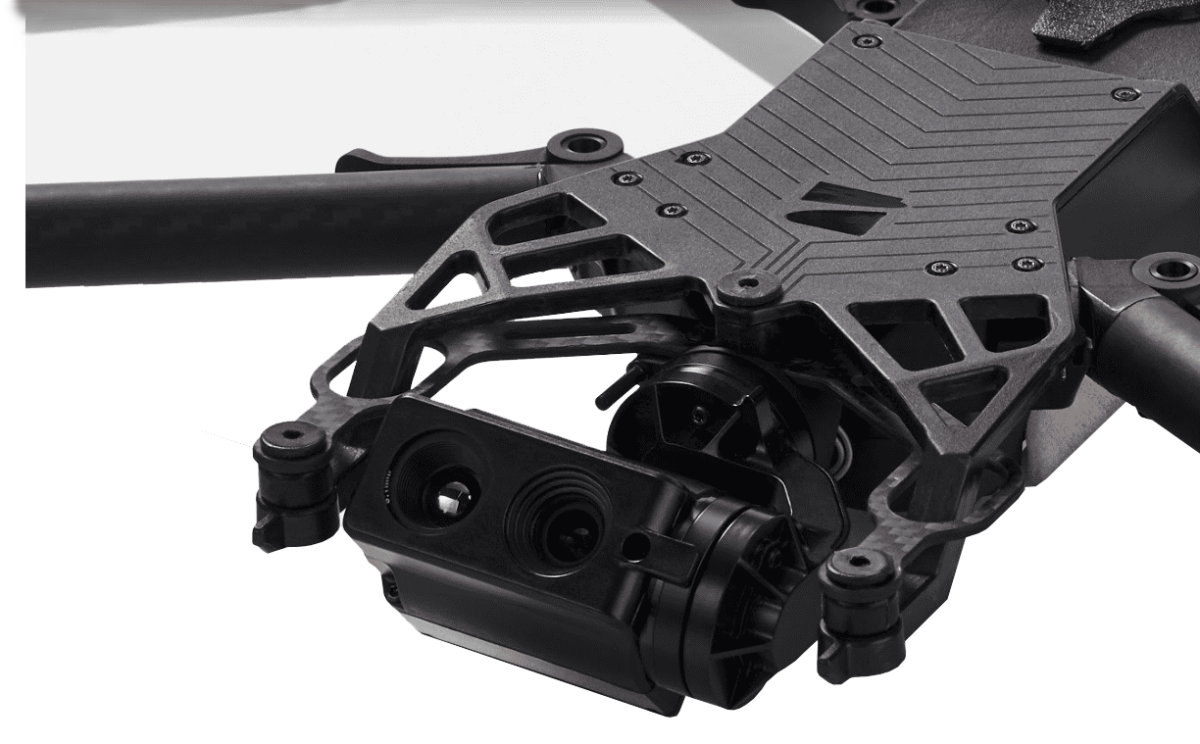 Arris Composites' Additive Molding process uses 3D printing and compression molding to mass produce advanced composite parts 
Ethan Escowitz likes operating on a different axis than most. The rock-climbing enthusiast and former geology graduate founded Arris Composites Inc. in Berkeley, Calif., in April 2017, with the aim of bringing automated mass production to advanced composites. His goal: To combine the strength and light weight of carbon fiber with the speed and low cost of molded plastics by optimizing what he terms "aligned fiber-reinforced molding."  
By various measures, he is making progress. No less a manufacturing authority than Jeff Immelt, the former chief executive officer and chairman of General Electric Co., vetted the process a couple of years ago and declared: "What we did at GE Plastics in automotive to replace non-structural metal with low-cost/lightweight, injection molded composites in the 1980s, Arris has now enabled for the rest of the vehicle." Immelt since 2018 has been a partner with New Enterprise Associates, a global venture capital firm that has invested in Arris.  
The 104-employee company has raised $58.5 million in two rounds of funding, is generating more than $50 million in revenue and is busy adding employees at the manufacturing facility it opened late last year in Taiwan, just outside Taipei. In a mid-April phone interview, Escowitz said that Arris, using its automated Additive Molding technology, will have "multiple million-part orders" this year. As a result, the company is "at that classic inflection point" of transitioning from startup mode to commercial production, where revenue follows parts produced.  
Arris has come a long way from when Escowitz—together with cofounders Riley Reese and Erick Davidson—shifted their business from his garage to the personal shop in Berkeley of former Autodesk CEO Carl Bass, who became not only an adviser to Arris but an early investor. (Reese previously had founded composite 3D printing service Arevo Inc.) Arris since has established its own headquarters and production space nearby.  
Bass, now an Arris board member, says, "Arris' approach is incredibly important. For decades, we've been on the verge of realizing the superpowers of composites, but they've been limited to a small segment of the market. Arris' technology gives us the possibility of moving this to the broader market."  
From 2018 to 2019, Escowitz says the company focused on developing its automated, high-volume production systems, "taking the best of aerospace continuous aligned fiber composites and hybridizing it with high-volume molding."  
The firm's patented Additive Molding process offers "new material and design latitudes that expand the possibilities for products across industries." By leveraging topology-optimized geometries, the process can alter material composition in complex shapes within specific regions of a single part, he says. Arris can run its continuous reinforcing fibers directly into the Z-axis, or any combination of planes to resist stresses in a part.  
Additive Molding technology automates the additive manufacturing and molding of complex products made of continuous 3D-aligned fibers (such as carbon and glass), thermoplastics and components (e.g., circuits, electronics and metallic inserts).  
In a preforming process, Arris impregnates continuous dry fiber with thermoplastic resin and then shapes it to form a section of the final part. These shapes have continuous composite fibers aligned with the part's 3D stress vectors. All the shapes and components are assembled into a final assembly. And the final processing of assembly, Escowitz says, locks in high performance, accuracy, surface quality and part-to-part repeatability. 
The system processes various materials. Polycarbonate is often used in consumer products, electronics and sporting goods, while automotive users tend to favor high-performance nylons and PPAs (polyphthalamides), and aerospace often opts for high-end materials such as PEI (polyetherimide), PEEK and PEK (polyketones). "We're vertically integrated," Escowitz notes. "We can start with raw materials or pre-impregnated materials."  
Flying High With Skydio 
In one of its more high-profile applications to date, Arris partnered with Silicon Valley-based drone maker Skydio to make key structural elements of the new Skydio X2 model's airframe.  
The drone's bracket, which functions as a camera gimbal support, has arms made of a carbon-fiber structure with high stiffness-to-weight ratio. The bracket's body includes a molded-in glass-fiber radiofrequency antenna window. The result, says Escowitz, is an incredibly high-performance component that looks like a consumer part, with a beautiful Class A finish, but with all the functionality included in a single piece, rather than its previous 17 discreet parts. (See related Skydio video at http://bit.ly/Skydio_Arris_video.)  
"So," he adds, "you get part consolidation, a single manufacturing process, no assembly, 25 percent lighter in weight, while also being stiffer, more rugged, with improved antenna performance."  
Arris molds the drone parts locally at its California facility and supplies them directly to Skydio, which won a CES Innovation Award for the product. "They took our methods and disrupted their industry," Escowitz says. 
Similarly, Arris is striving to also disrupt established manufacturing practices in traditional sectors such as aerospace. Reese, Arris' chief technology officer, published a paper with Northrop Grumman at last December's CAMX 2020 composites show that documented how Arris was able to use the Additive Molding process to convert a 3D-printed titanium bracket to a carbon fiber-reinforced polymer composite part of comparable strength, while slashing its weight by 80 percent.   
Gearing Up for Volume 
Aerospace and automotive hold huge promise for the technology, but those sectors also tend to have much longer lead times for approvals of new materials and processes. Therefore, most of the firm's big early orders are in consumer electronics and sporting goods.
The Taiwan plant will produce the bulk of these high-volume orders, given that Arris has many consumer product customers that require production in Southeast Asia. That nearly 50,000-square-foot facility will serve as Arris' initial mass-production site, to get them through 2023, Escowitz says. "We then will look to expand further."  
"Consumer electronics is great for us," he notes. "They produce in such high volume, and the capabilities that we have around features unlock significant commercial advantages for them. For example, a small watch enclosure—you can put material that's stronger than titanium into sub-millimeter features. It just opens up incredibly important design space for the consumer electronics industry." Sporting goods, such as replacing the metal in bicycle frames, also holds promise.  
The Additive Molding process, running multicavity tooling at rapid cycling, can be very cost competitive once it scales up, he says. The watch case, for example, contains perhaps 1 gram of material, and about half of that resin is the same cost basis as for traditional molding. "We're adding maybe half a gram of glass fiber or carbon fiber—a very small cost factor."  
In consumer products, being able to design in the X, Y and Z [axes] with composites opens a whole new design space with a lot of applications, whether in augmented reality or virtual reality components, electronics enclosures, footwear or sporting goods such as golf clubs.  
Longer term, Escowitz sees limitless application opportunities. As one example, he points to an extremely strong, stiff, lightweight, 8-foot-long truss that Arris molded, with zero material scrap.  
The current state-of-the art composite molding in aerospace is closed cross-section beams, like the I-beams used in buildings. To optimize the structure, he explains, you'd use an open cross-section, but the problem is the scrap and additional manufacturing costs.  
"We can use the highest-performing materials to make open cross-section structures with no scrap. This opens new possibilities. Generally speaking, the less mass to move around, the better." 
Biobased Metal Option
Meantime, Arris is developing what it calls "the world's first biobased metal replacement for mass production manufacturing." The undisclosed material can be used to make aesthetically attractive products, such as structural bezels for consumer electronics, that are stronger than titanium at a fraction of the weight.  
It also offers greater sustainability. For starters, the low-energy process produces nearly zero waste. Additionally, half of resin content is biobased, says Escowitz, noting that this is a big deal for consumer products companies. "We're recyclable, and that's a huge driver," he remarks. "To be able to use a biobased material as a metal replacement is one of those things that people aren't looking for, but it's kind of a game changer."  
It's these sorts of novel developments that prompted Fast Company magazine to name Arris one of its "Top 10 Most Innovative Manufacturing Companies of 2021."  
For now, says Escowitz, Arris runs its own manufacturing equipment to maintain tight quality control. But in future, the firm will look to license its technology to other manufacturers. The company plans in 2022 to publicly name production partners.  
Meantime, he states: "What keeps me up at night? Operations. It's hard making lots of parts, high-volume anything." Add to that navigating the pandemic, various supply-chain challenges, and a shortage of experienced plastics manufacturing professionals to hire in the U.S. now.  
It's not easy trying to usher in a new age of industrial manufacturing. But there's no question that Escowitz and his team are enjoying being a positive, disruptive force in the sector. And they're bringing others along for the ride. Just ask Jeff Immelt.  
Learn more at: https://arriscomposites.com/manufacturing-technology