Enforcing the Green Guides: FDA Targets Environmental Marketing Claims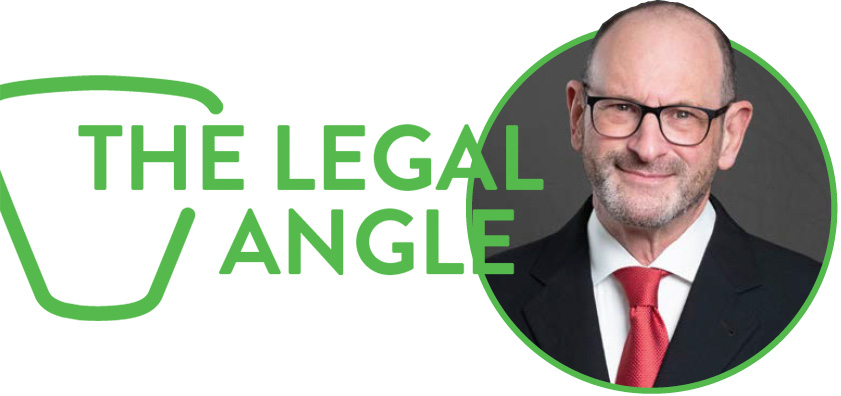 Last issue, we discussed the FTC's plans to update its Green Guides, which are designed to help companies avoid misleading consumers when they tout the environmental attributes of their products and packages on labeling or in advertising, promotional materials or "any other forms of marketing" (March/April Plastics Engineering, p. 5). Let's focus this time on enforcement actions.
The Green Guides (formal title is Guides for the Use of Environmental Marketing Claims) have been around since 1992. Last December, the agency began the process of reviewing and refreshing them, starting by inviting public input. The public comment period was scheduled to end April 24.
When it comes to green claims, the FTC enforces Section 5 of the Federal Trade Commission Act, which outlaws "unfair methods of competition in or affecting commerce," based on the Green Guides. The FTC's website lists 90 enforcement actions it has taken against companies for allegedly violative environmental marketing claims. That's 90 cases since the establishment of the Guides (and some cases appear to predate the Guides), so about three cases per year. That's not a lot. Nevertheless, the FTC hasn't been shy about targeting the biggest players in retailing and manufacturing, as the list contains many well-known names.
About eight years ago, the FTC took enforcement actions against several plastics companies. One business making plastic lumber settled charges that it made false or misleading claims including that many of its products "are made entirely of recycled plastic." According to the FTC, "the products were … less than three-quarters recycled plastic."
The FTC accused another plastic lumber maker of implying in advertising and marketing materials "that its products—and the recycled plastics they contain—were made virtually all out of post-consumer recycled content, such as milk jugs and detergent bottles." But, FTC said, "In reality, the products contained less than 79 percent post-consumer content, on average." In fact, some contained no post-consumer content at all, and some only 15 percent.
Another plastics company was accused of making unsubstantiated claims of biodegradability and ordered to "have evidence that the entire plastic product will completely decompose into elements found in nature within one year after customary disposal (defined as disposal in a landfill, incinerator or recycling facility) before making any unqualified biodegradable claim."
More recently, the maker of an additive that claimed to speed biodegradation of plastics was alleged to have made unsubstantiated claims for its product, such as that it would completely biodegrade in a landfill within nine months to five years.
Although some FTC enforcement actions result in orders that don't have financial penalties and don't sound onerous—e.g., requiring a company to follow the law the way it should have done—they're still no picnic. It is publicly embarrassing for a company merely to be accused, worse if a settlement is reached even without an admission of guilt. Some final orders in these cases also require companies to make various disclosures and reports, for example, to keep and make available to the FTC copies of advertisements and promotional materials for a stated period of time, and make available the substantiating information relied on, as well as any information that calls it into question.
Being accused twice is a reliable way to attract more serious penalties. In 2013, the FTC obtained a court-ordered penalty of $450,000 against a company for violating a prior FTC order that the company shouldn't make "unsupported green claims for its paper plates and bags."
I don't know why any of these companies got into enforcement trouble, but if they made claims without having the substantiation called for by the Green Guides, it could be because the companies were simply not familiar with the Guides before they made the claims. That's a bad practice.
Even if the FTC doesn't take enforcement actions often, trouble with the FTC isn't the only potential consequence for companies who make allegedly false or misleading environmental claims. Also possible are state law-based consumer protection actions brought by state prosecutors, or class-actions brought by private plaintiffs on behalf of numerous individual consumers.
And hey, the current FTC project to refresh and revise the Green Guides could lead to more active enforcement.
So, for a range of reasons, it's a good idea to get to know the Guides, and make sure all your claims comply with them.
---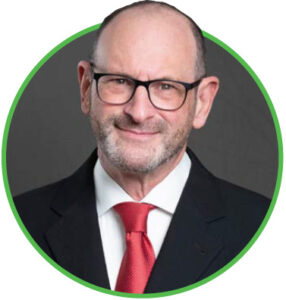 Eric F. Greenberg is Principal Attorney of Eric F. Greenberg, PC, Chicago, with a practice concentrated in food and drug law, packaging law and commercial litigation. Website is www. Ericfgreenbergpc.com.
This column is informational only and not legal advice. A version of this column appeared in the December 2022 edition of Packaging World.