Carbios Broadens Enzyme Recycling Technology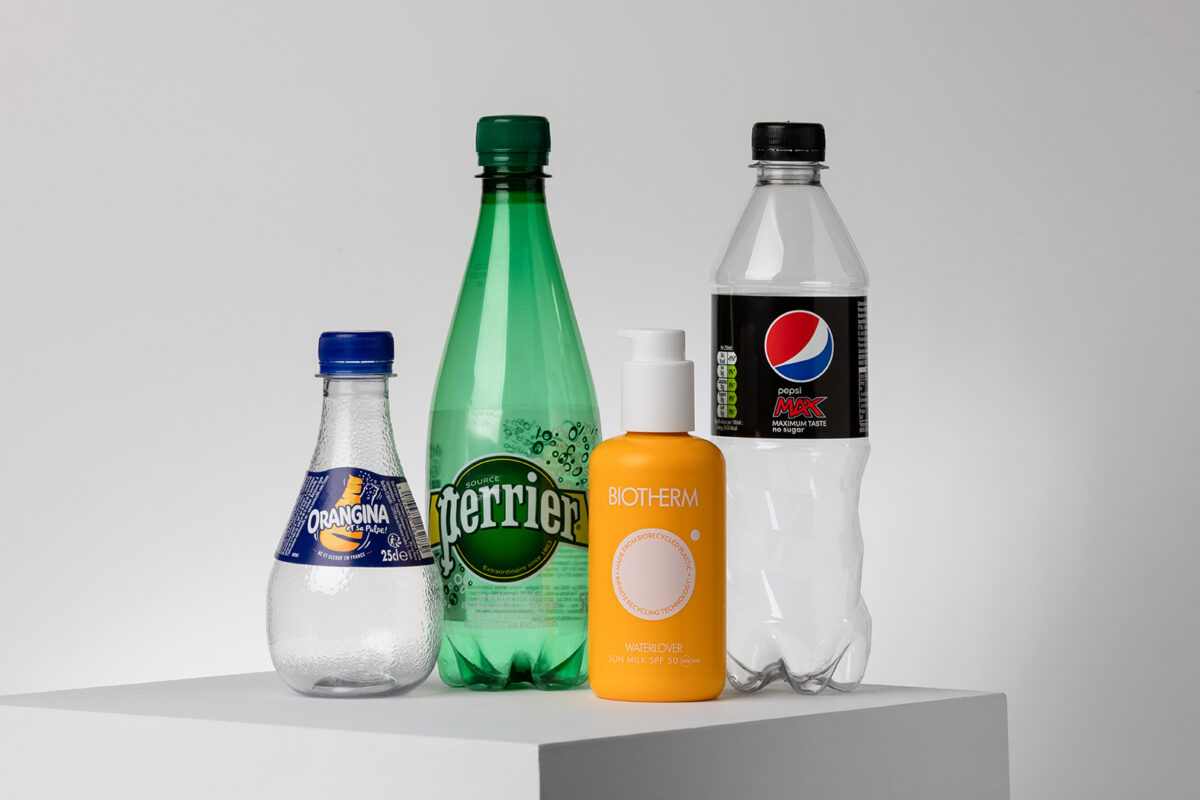 Biotech startup Carbios of Clermont-Ferrand, France, which promotes the recycling of PET waste in an enzyme process, acquired shares of a joint venture, Carbiolice, which strengthens its capacity to develop activities on polymer biodegradation beyond PLA (polylactic acid).  
In May, Carbios raised €114 million ($133.4 million) to support construction of a first-of-a-kind 100 percent polyethylene terephthalate recycling production unit using its enzymatic technology.  
The Carbios technology converts PET in waste soda and other consumer bottles into consumer-grade rPET for applications including a tire component supplied by Michelin. The company is partnering with such brands as PepsiCo, Nestle, Suntory Beverage & Food, L'Oreal and Michelin, as well as with one of the world's largest enzyme producers, Novozymes, to scale up and produce PET-degrading enzymes.  
The tire market that Carbios is developing is estimated to consume nearly 3 billion scrap PET bottles per year that could be recycled into technical fibers for use in Michelin tires. This adds another layer to the company's utility in a growing PET market of $70 billion, as well as a $40 billion waste stream following its breakthrough technology that enables polyester textile fibers to be upcycled.  
The consumer brands Carbios is working with have announced the production of the first food-grade PET bottles produced entirely from enzymatically recycled plastics. Each company in the consortium successfully manufactured sample bottles based on Carbios' enzymatic recycling technology for products such as Biotherm, Perrier, Pepsi Max and Orangina. 
Today's announcement is the culmination of nearly 10 years of research and development by Carbios to create a process and supercharge an enzyme naturally occurring in compost heaps that normally breaks down leaf membranes of dead plants. By adapting this enzyme, Carbios fine-tuned the technology and optimized the enzyme to break down any type of PET plastic regardless of color or complexity into its building blocks, which are then converted into like-new, virgin-quality grades. 
The patented enzymatic recycling process allows a wide variety of PET scrap to be recycled into food-grade polymer. PET scrap that would otherwise go to landfills or be incinerated, can be brought back into a continuous circular recycling system that can be done at high speed: breaking down 97 percent of plastics in just 16 hours—reportedly as much as 10,000 times more efficient than biological recycling to date.  
The consortium brands will scale this innovation to meet global demand for sustainable packaging. This month, Carbios breaks ground on a demonstration plant, before launching a 40,000-ton-capacity industrial facility by 2025. 
"We have created food-grade clear bottles from enzymatically recycled colored and complex plastics with identical properties to virgin PET, in partnership with the consortium of brands, says Jean Claude Lumaret, chief executive officer of Carbios. "We have proved the viability of the technology with leading brands. This is a transformational innovation that could fully close the loop on PET supply globally, so it never becomes waste." 
Enzymatic recycling overcomes the issue of degradation in conventional recycling and can be used with any type of PET. Since the Carbios process works under mild conditions, it could also lower the carbon footprint of PET waste treatment by reducing CO2 emissions 30 percent compared with a conventional mix of incineration and landfill.  
Carbios plans to license its technology to PET manufacturers worldwide, accelerating the adoption of enzymatic recycling for all types of PET-based products.